TERMS & CONDITIONS
TERMS & CONDITIONS
THIS IS A QUOTATION ONLY – recommending type of door/s suitable for the job. Confirmation Quotation of an order should be given by the client on an official purchase order or by a 30% progress payment of total quoted price. These terms and conditions form part of that order. Acceptance of goods, services or quotation is automatic acceptance of these terms and conditions.
The details given in this quotation are subject to any alteration or preparation to be carried out by the client as specified on the front of this quotation.
Where openings are not complete or actual measurements cannot be taken on site, the door sizes and cost given in this report are estimated only and are subject to revision when accurate measurements can be taken on completion of opening.
Manufacturing of doors will not commence until accurate measurements are available and can be checked.
Where doors are made to suit, floor levels, limit heights or opening sizes advised by the client, any departure from the given sizes will be the responsibility of the client and any costs involved in alteration of made up doors in additional to the quoted sum will be payable by the client. Plus all manufacturing costs will be charged to the client if cancellation or alteration is involved after manufacturing has commenced.
Installation costs cover only the work specified on the report and do not, unless specifically stated, include rectification or existing out of square opening or removal of old doors and fittings or the like.
The company and it directors will not be responsible for the failure, from any cause whatsoever or any masonry, rendered, gyprock and timber surfaces while drilling or fixing by cracking or collapsing or the damaged to concealed electrical wiring, gas or water pipes. Reasonable care will be taken by the contractor while drilling and fixing. The client must advise of any of the above if known.
All woodwork quoted is for supplied in natural state unless specified otherwise.
This quotation is open for acceptance for a period of one month (30 days). Acceptance thereafter will be subject to price increase, if fluctuations occur in that period.
Where motor gear and logic controls are supplied and wired by others, damage resulting from incorrect setting of limits switches and or travel times or direction is not covered by warranty.
All installations and doors are covered by twelve (12) months or manufacturers warranty. Warranty does not cover abuse, impact damage, storm damage or loss of damage arising from improper use

All installation work carried out between 8am – 3pm Monday to Friday.
All warranty work will be done in normal business hours 8am – 3pm. No warranty work will be done after hours. Any request for outside normal business hours is chargeable.

All repairs are covered by three (3) months warranty.
All warranties void if account not paid as per terms of payment.
Retention is not accepted for invoices under the value of $15,000.00 plus GST.
POWER

Residential 240V power point required
Industrial – 3PH 415V with neutral at 10 amp isolator 1500mm up from the floor on the motor side.
Light industrial – 240V power point

PAYMENT –

final payment to be made on the day of installation. Payment can be made by cash, visa, mastercard or cheque. In the event you decide to pay by way of EFT then payment MUST be made day prior and proof of payment to be shown to technicians prior to the start of work.
Visa and Mastercard payments attract a surcharge regardless of value
Any account not paid within the time specified on the invoice or seven (7) days from delivery will be liable for interest at the rate of 1.5% per month and such interest will be added to the account (capitalised) at the end of each month and form part of the principal debt.
Any account outstanding for more than sixty (60) days will be liable to meet full sellers debt recovery, legal costs and/or commissions and internal fees will be added to the account and form part of the principal debt.

If employees or authorised representatives of the Seller attend any premises as directed by the Buyer to install or apply any goods or perform any services, the Buyer will ensure appropriate policies and procedures are in place and followed and generally implement good industry practice (including occupational health and safety policies and risk assessments for any dangerous or potentially dangerous activities) and act consistently with the Seller's policies as notified to the Buyer. This includes ensuring all safety equipment, communications equipment or other items are provided, maintained and are fit for their intended purposes and conducting hazard assessment risk assessments.
Property in the goods supplied by the Seller to the Buyer does not pass to the Buyer until those goods have been paid in full, in the meantime, the buyer takes custody of the goods and retains them only as fiduciary agent and bailee of the Seller. Until goods have been paid for in full:

to the extent possible, the buyer must store the goods in a manner that shows clearly they are the property of the Seller, maintain records relating to the goods, secure the goods from risk, damage and theft and ensure that the goods are kept in good and serviceable condition.
the Buyer may sell the goods, in the ordinary course of its business, but only as fiduciary agent of the Seller. The Buyer must not represent to any third party that the Buyer is acting in any capacity or on behalf of the Seller and the Buyer has no authority to bind the Seller to any contract or otherwise assume any liability for or on behalf of the Seller. The buyer receives all proceeds (including any proceeds from insurance claims) in trust for the Seller and must keep the proceeds in a separate bank account until all liability to the Seller is discharged;
if the Buyer uses the goods in some manufacturing or construction process of its own or of a third party, the Buyer must hold in trust for the Seller any part of the proceeds of the manufacturing or construction process as is equal to the amount owing by the Buyer to the Seller at the time of receipt of the proceeds.
Without prejudice to any other rights held by Express Door Services Pty Ltd under these Conditions or at law, is the event of any default in payment, Express Door Services Pty Ltd shall have the right by its employees, servants, agents to enter without notice at any time upon any land or building upon which the Equipment is reasonably thought to be situated to do all the things necessary in order to take possession of the Equipment, including dismantling anything into which the Equipment or any of it has been incorporated. The Customer shall be liable for all Express Door Services Pty Ltd costs of whatsoever nature of and associated with the exercise of this right and such costs shall be payable on demand.
Equipment means any items: doors, motor gears, logical equipment or parts supplied by Express Doors Pty Ltd

To the extent permitted by law and subject to any written warranty entered into between Seller and the Buyer with respect to the goods provided under these terms and conditions, these terms Express Door Services Pty Ltd has the right to touch up any imperfections in any product sold and conditions exclude all other conditions, warranties, liabilities or representations in relation to the goods and/or services. Where legislation implies in these terms and conditions any condition or warranty that cannot be excluded or modified, the liability of the Seller or a breach of any such condition or warranty is limited at the Seller's option to any one or more of the following:

In the case of goods:

Replacement of the goods or the supply of equivalent goods;
Payment of the cost of replacing the goods or of acquiring equivalent goods, by credit to the Buyer's account, in cash or by cheque at the Seller's discretion, or
Repayment of any part of the purchase price of the goods which has been paid by the Buyer, by credit to the Buyer's account, in cash or by cheque at the Seller's discretion.

In the case of advice, recommendations, information or services by supplying the advance recommendations, information or services again.

Subject to clause 18. The Seller is not liable for any loss or damaged of any kind whatsoever and howsoever arising out of or in connection with the supply of goods and services, including (without limitation) any indirect or consequential loss (including without limitation loss of profit, loss of revenue, loss of contract, loss of goodwill or increased costs of workings) arising out of or in connection with the supply of goods and services, even if due to the negligence of the Seller or any of its employees or agents
If any provision of these terms or conditions is unenforceable, illegal or void, that provision is severed and the other provisions of these terms and conditions remain in force.
The application of the United Nations Convention on Contracts for the International Sales of goods (known as the Vienna Sales convention 1980) is excluded.
You:

consent to us collecting any personal information for the purpose of assessing this quotation and acknowledge that you may access any information we may hold about you on request;
acknowledge that if you do not disclose all the information requested in this quotation, we may not be in a position to provide you with the quoted service;
acknowledge that we may disclose your personal information or that of any directors, officers or related entities in accordance with our policy, which may include our legal and other professional advisors, credit reporting agencies and collection agencies in order to recover any monies due and payable by you;
acknowledge and consent to us contacting you electronically or otherwise to provide you with marketing or other information on our goods and services;
acknowledge that, in order to assess your creditworthiness, we may seek from any other credit providers information about your personal and commercial credit arrangements or that of your related entities any may obtain a credit report about you and your related entities from a credit reporting agency;
acknowledge that you have received, read and understood our Terms and Conditions of Sale and agree to be bound by them;
acknowledge that any notice from us to you will be deemed to have been given if delivered or posted by prepared post to any of the addresses you have nominated in this quotation;
warrant that all information provided by you in connection with this quotation is true and correct and not misleading or deceptive;
warrant that you are duly authorised to sign this quotation on behalf of the Buyer.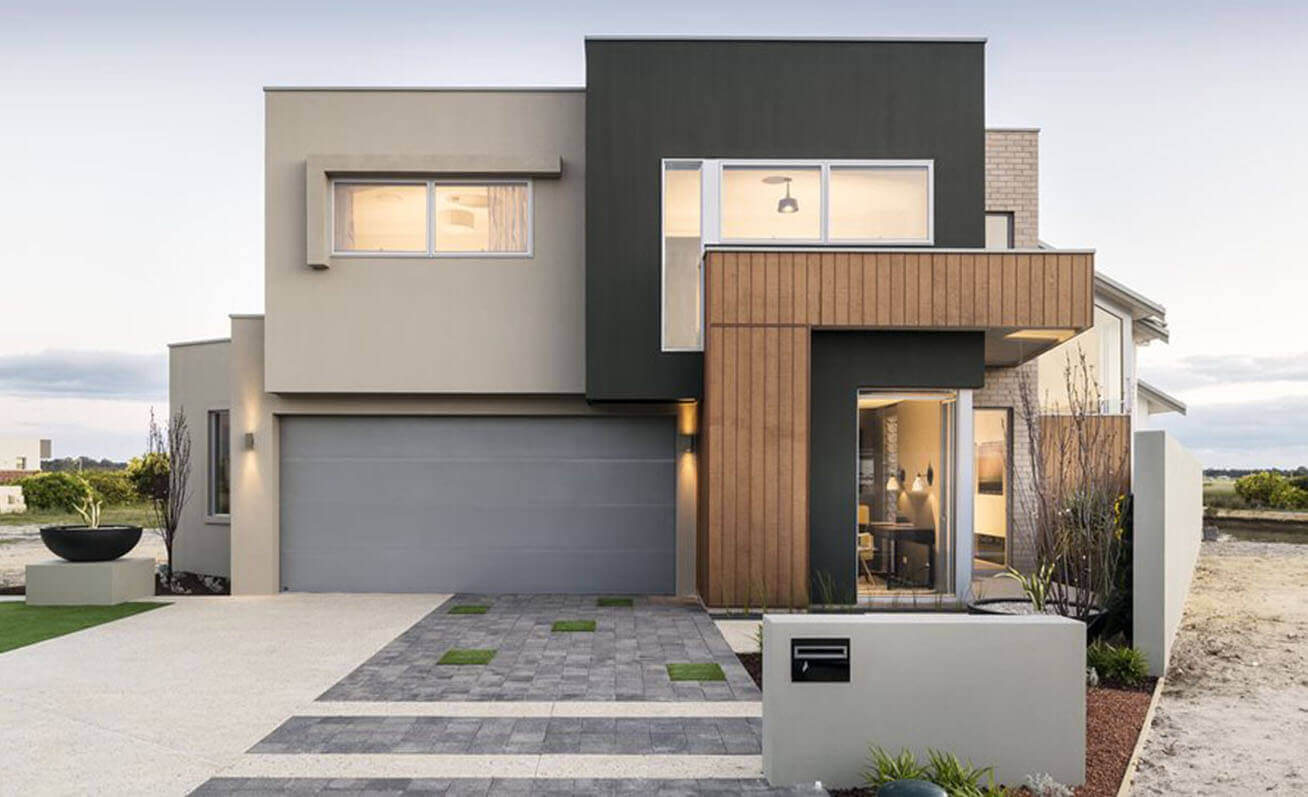 Panelift® Icon™
Door Type: Panelift Icon
Profile: Nullarbor Smooth
Colour: Luxe Design Eternity Pewter Pearl Satin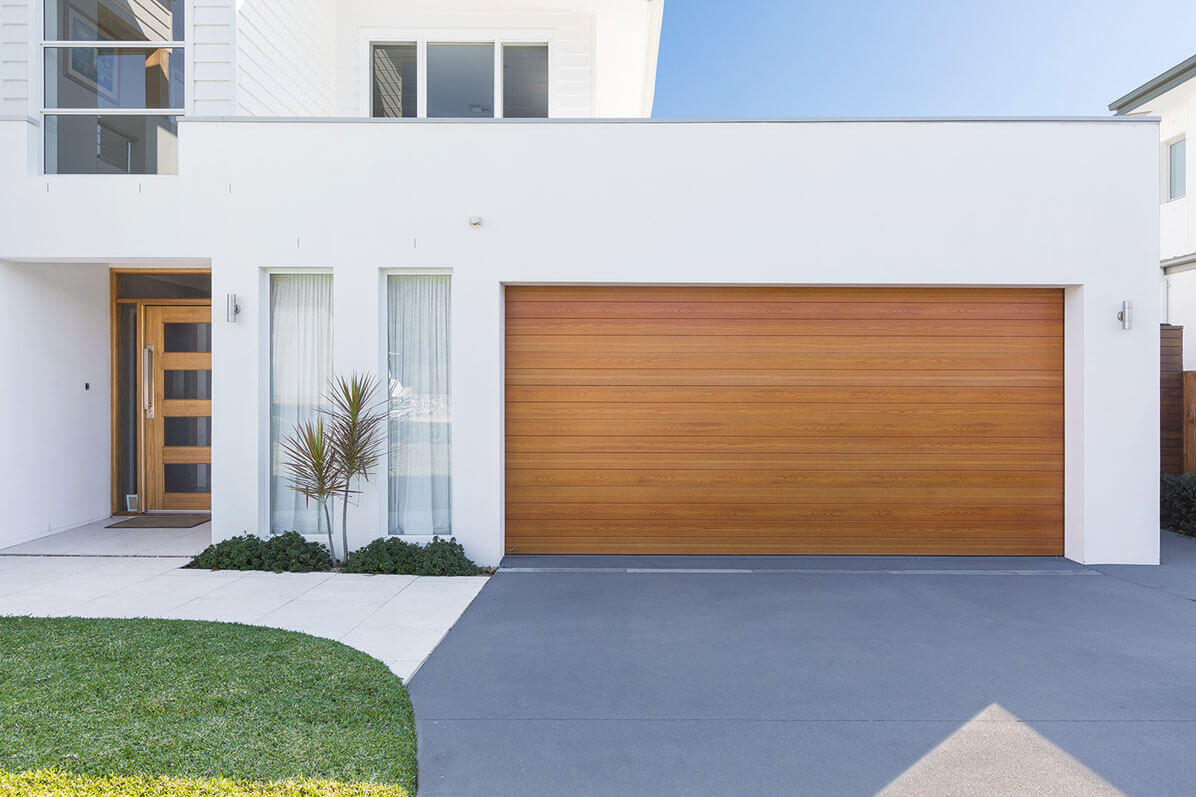 Panelift®
Door Type: Panelift
Profile: Seville
Colour: Timber Coat Maple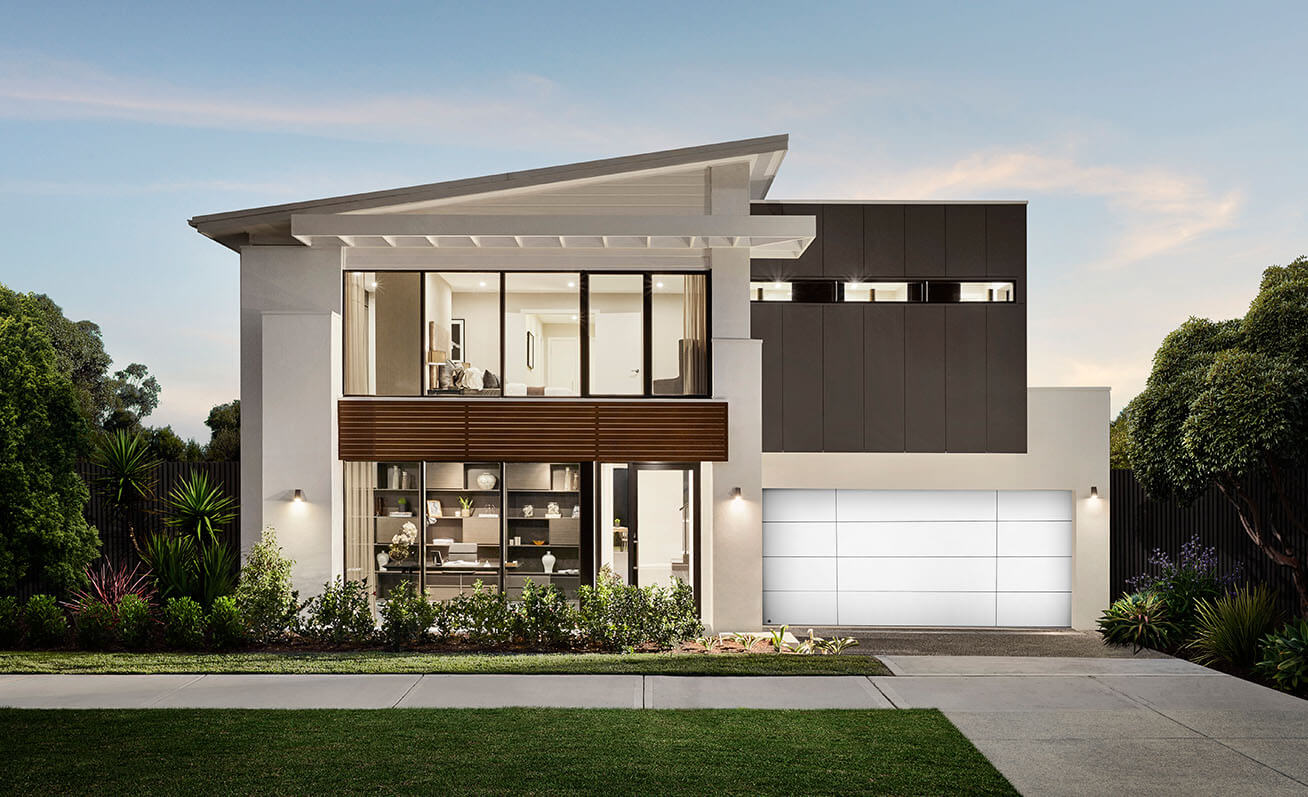 Designer Series
Door Type: Designer Series
Collection: Sheer Panel
Colour: Alpolic Aluminium Composite Silver Metallic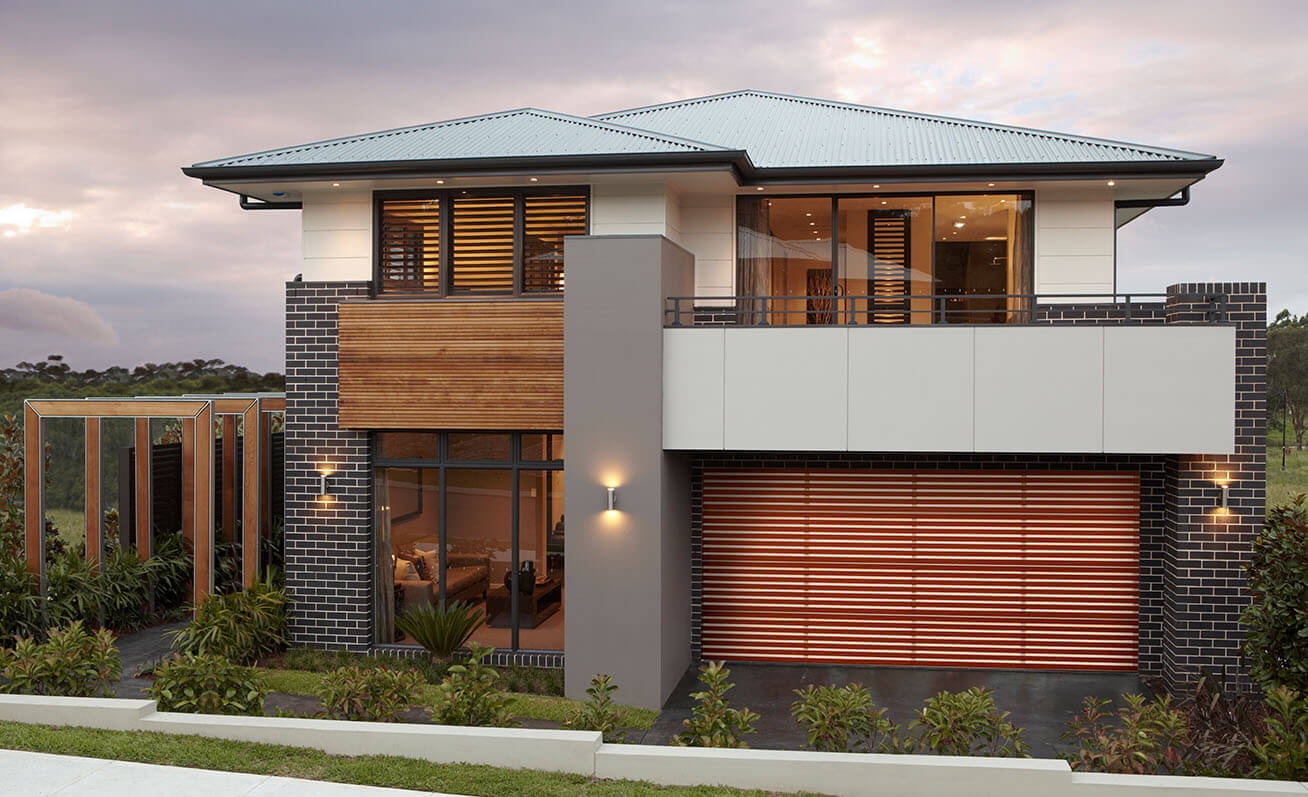 Designer Series Flushmount
Door Type: Designer Series
Collection: Slatted
Colour: Knotwood Jarrah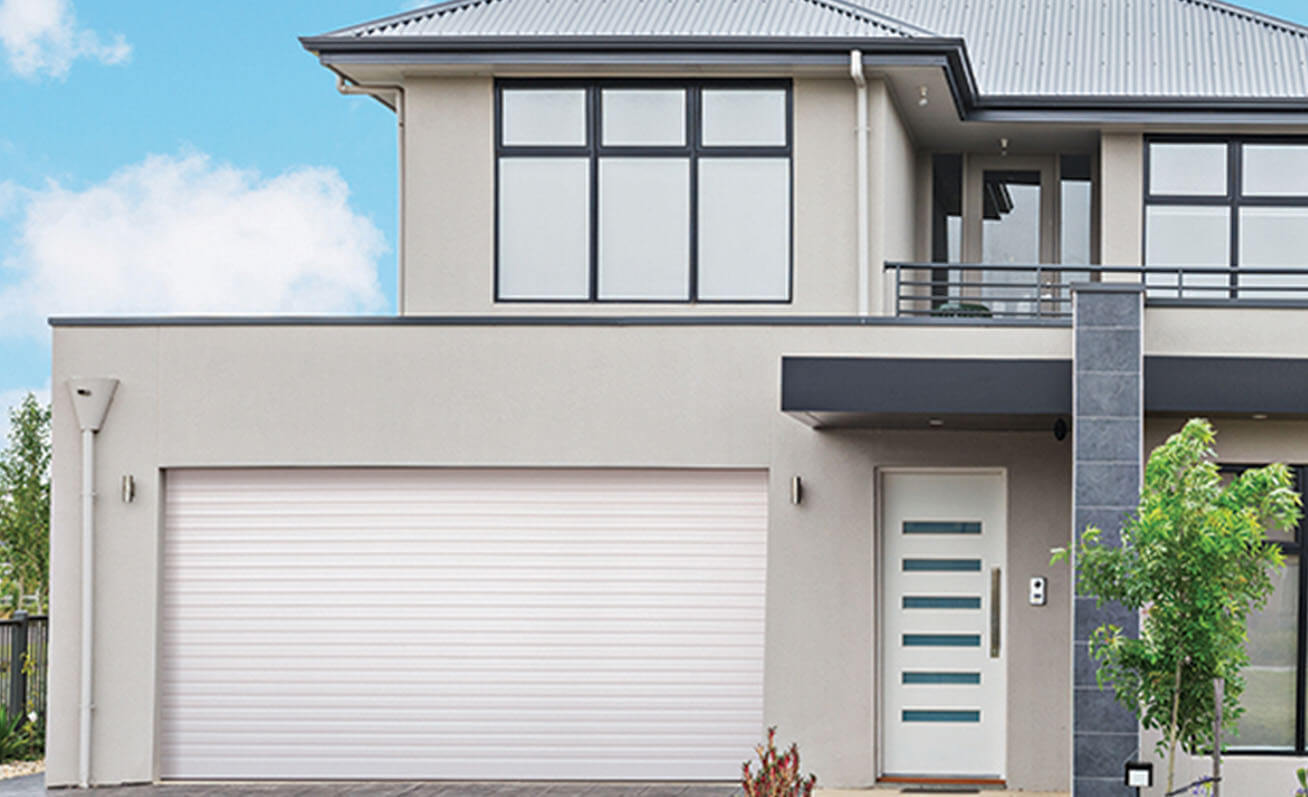 Roll-A-Door®
Door Type: Roll-A-Door® Double
Colour: Luxe Design Galactic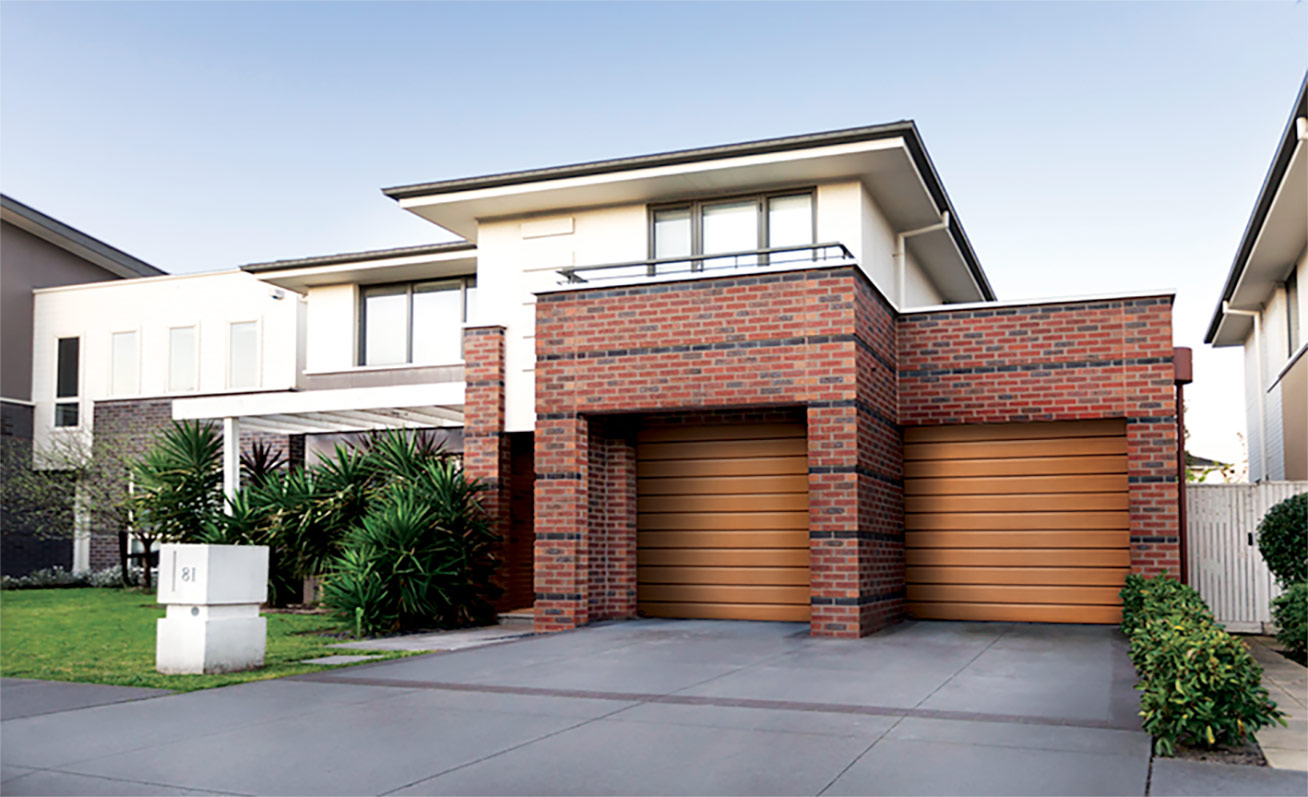 Roll-A-Door® Neo
Roll-A-Door® Neo
Colour: Timbercoat Japan Cherry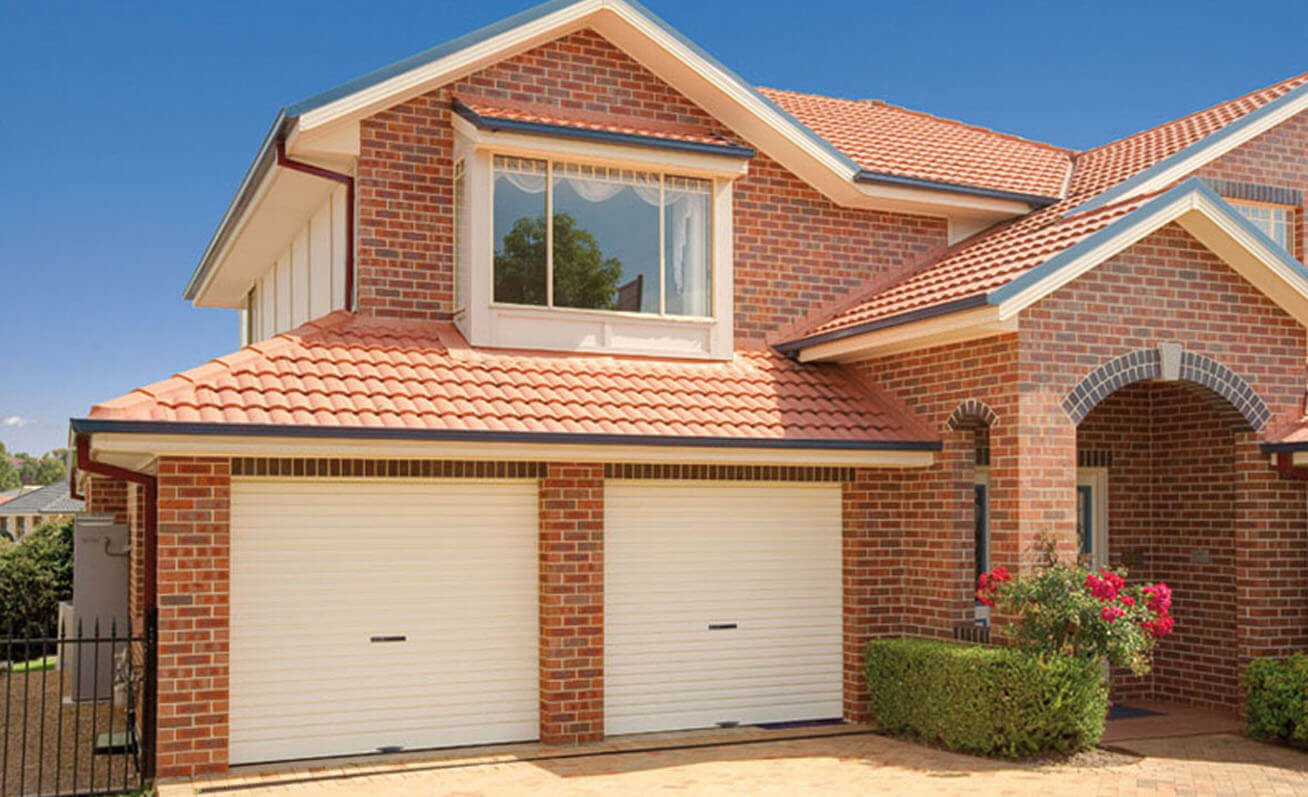 Roll-A-Door®
Door Type: Roll-A-Door®
Colour: Colorbond® Classic Cream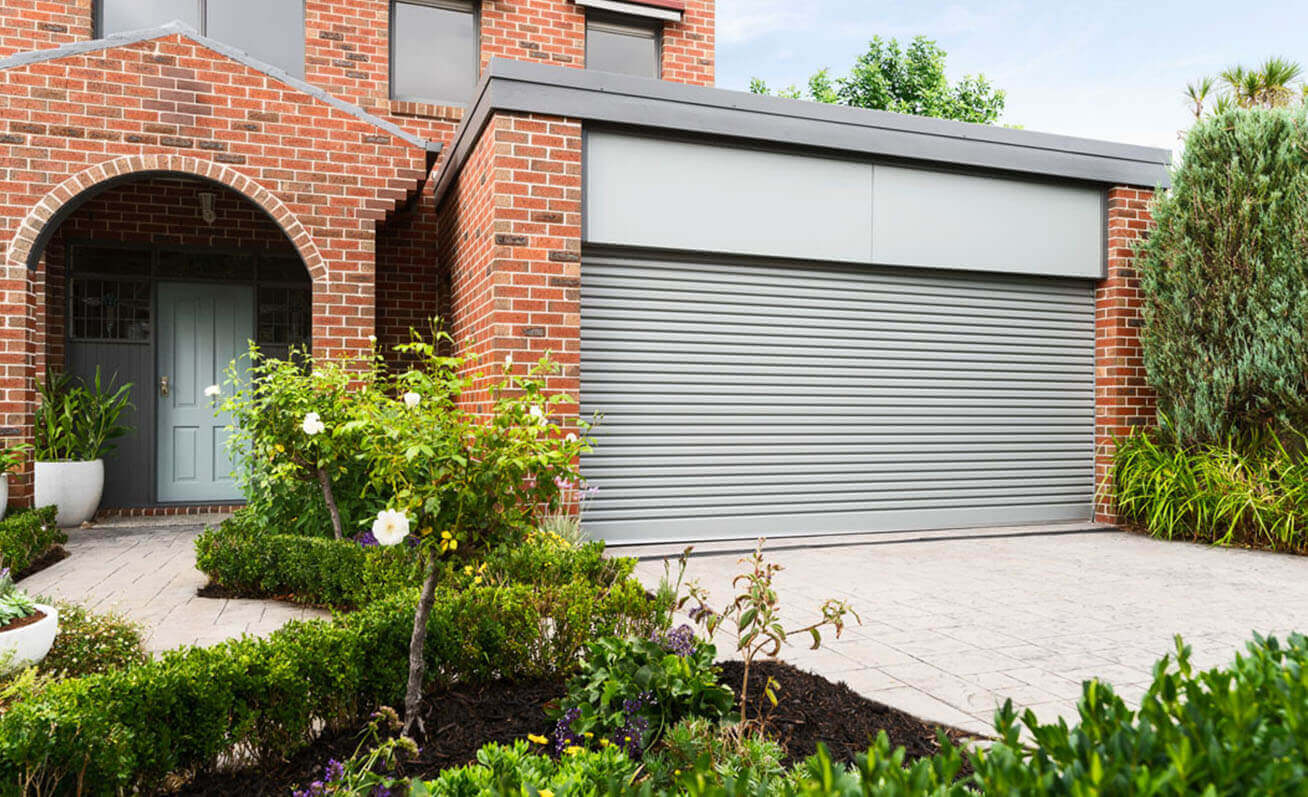 Roll-A-Door®
Door Type: Roll-A-Door®
Colour: Colorbond® Windspray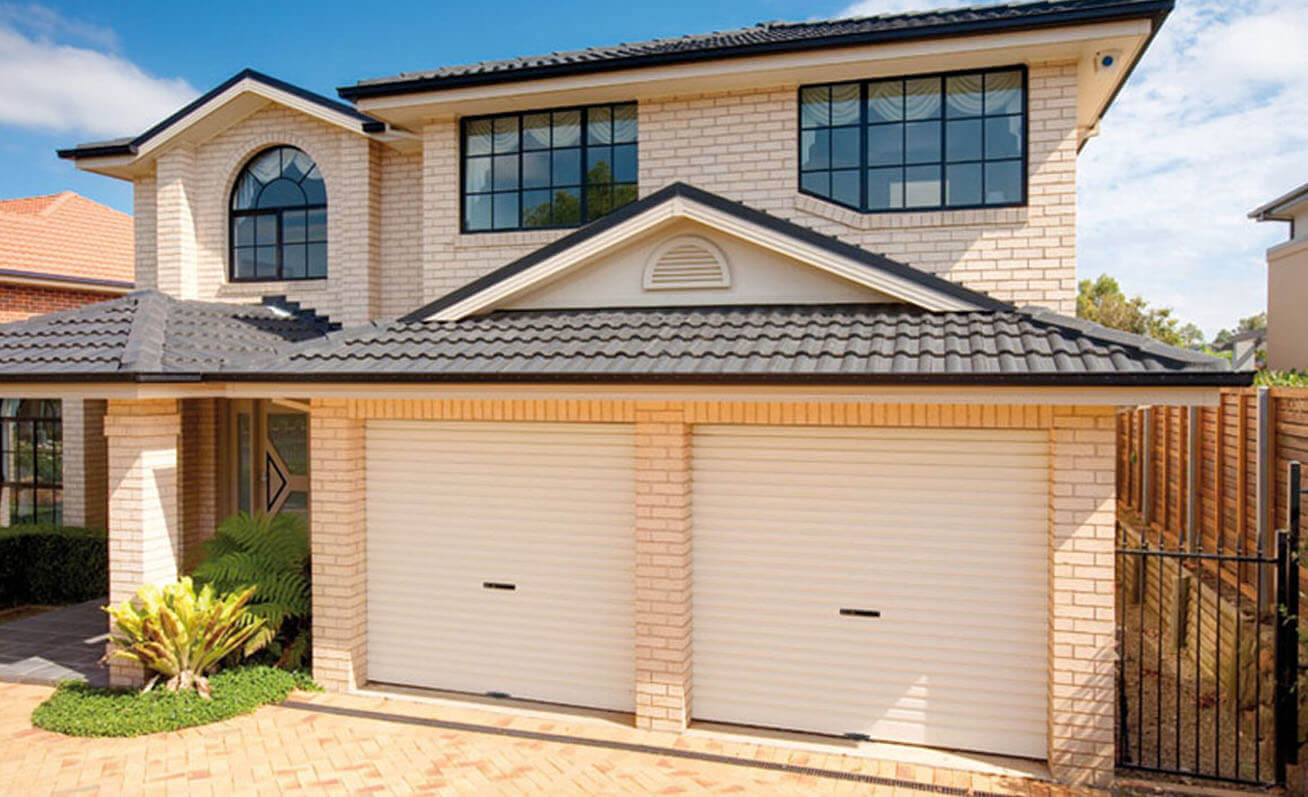 Roll-A-Door®
Door Type: Roll-A-Door®
Colour: Colorbond® Surfmist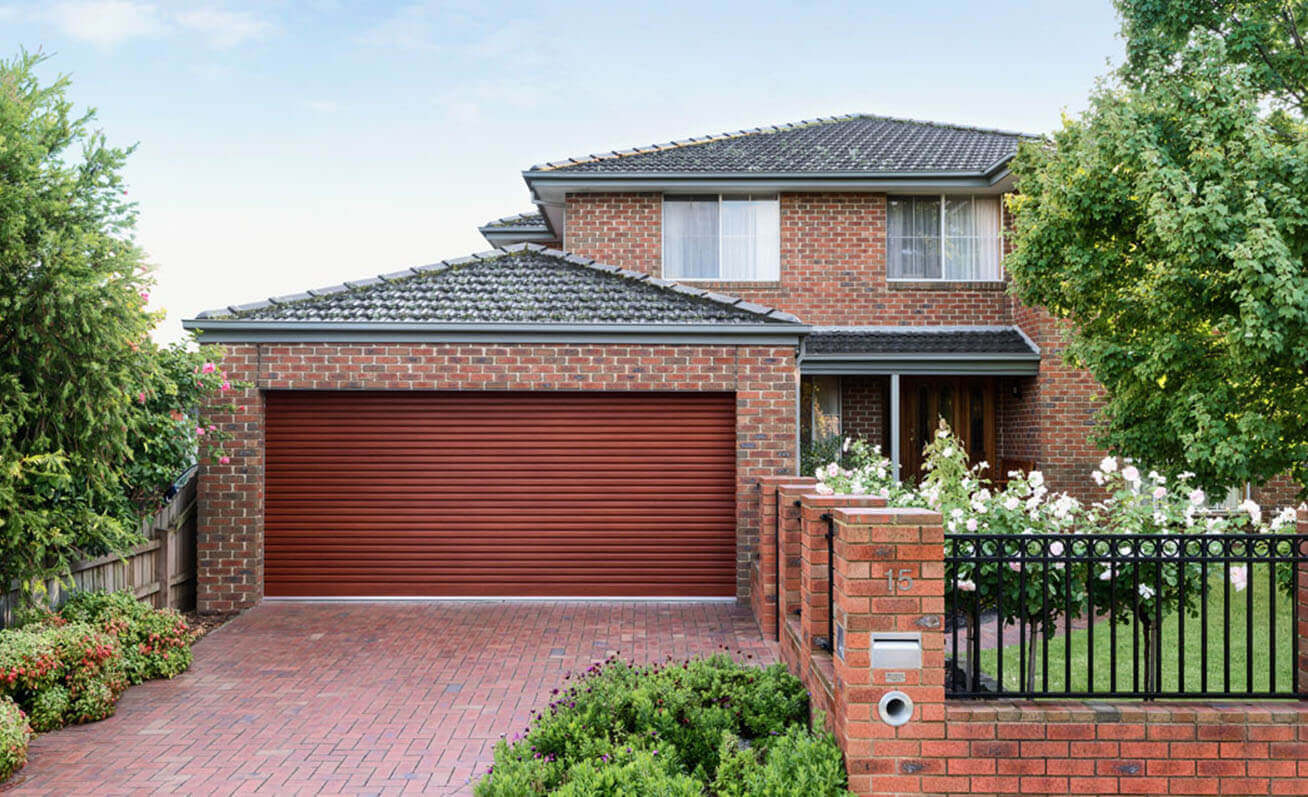 Roll-A-Door®
Door Type: Roll-A-Door®
Colour: Timber Coat Macadamia Nutwood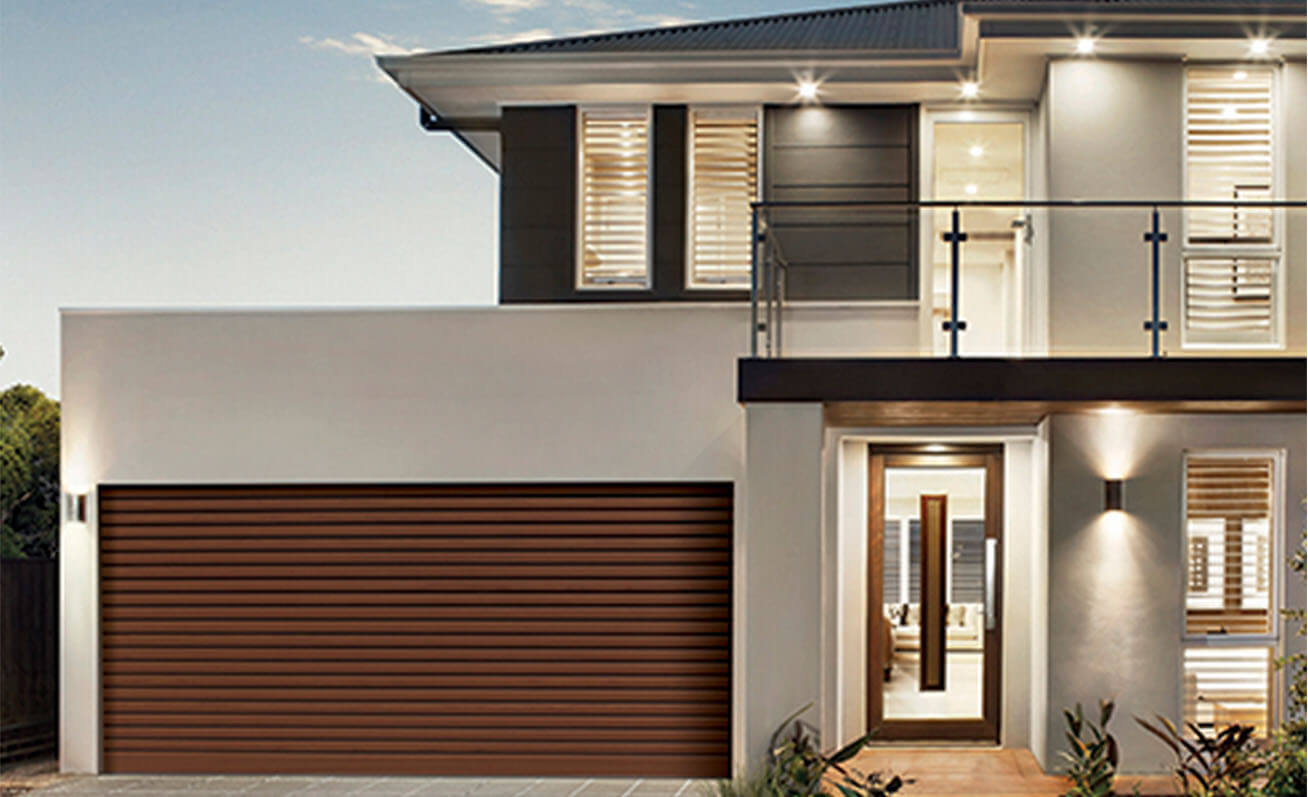 Roll-A-Door®
Door Type: Roll-A-Door®
Colour: Timber Coat Japan Cherry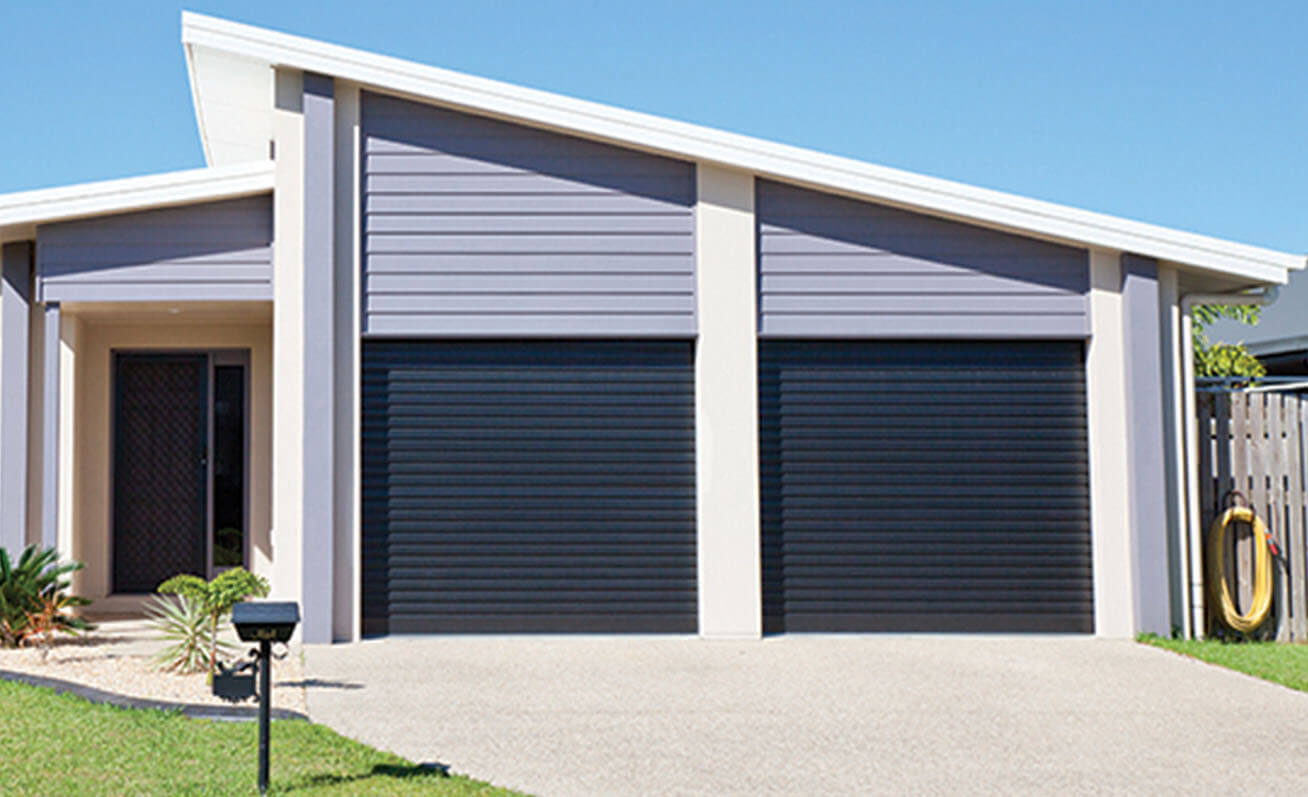 Roll-A-Door®
Door Type: Roll-A-Door® Single
Colour: Luxe Design Celestian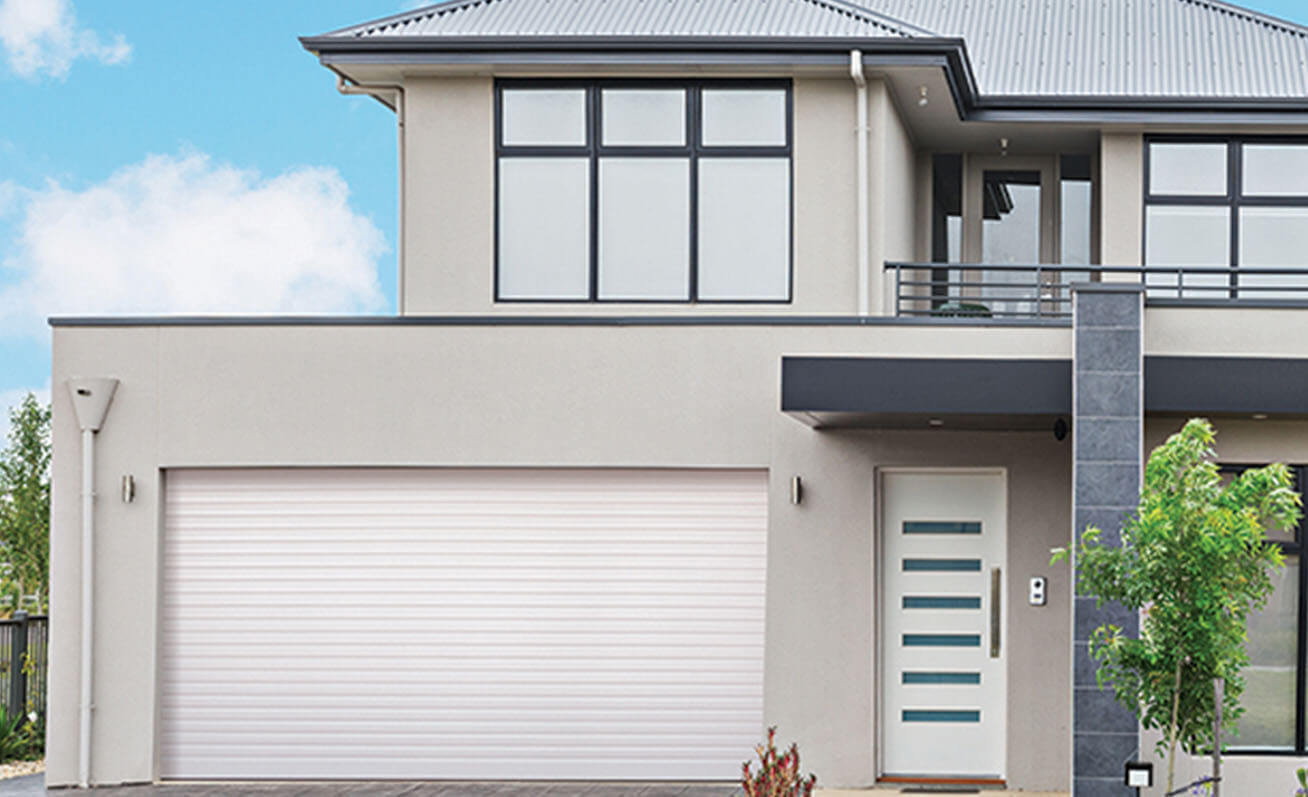 Roll-A-Door®
Door Type: Roll-A-Door® Double
Colour: Luxe Design Galactic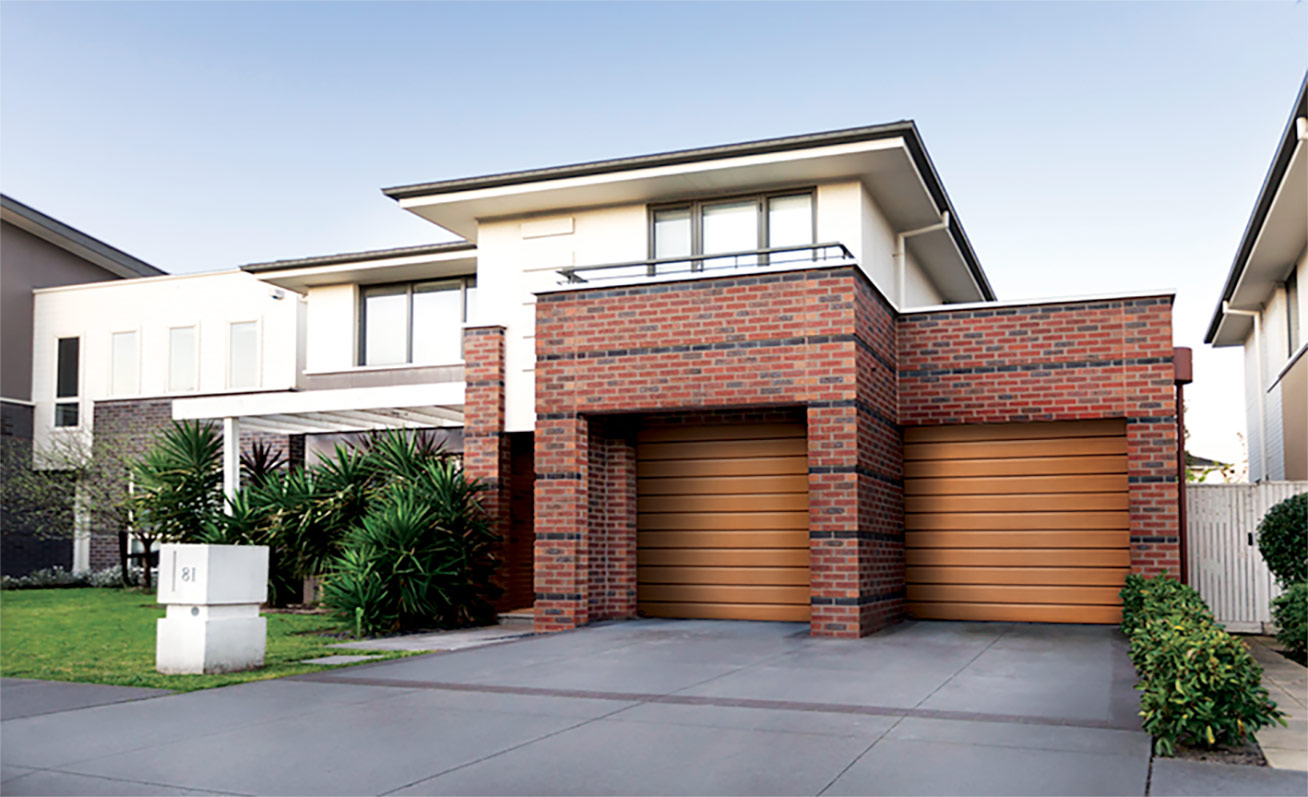 Roll-A-Door®
Door Type: Roll-A-Door®
Colour: Timbercoat Japan Cherry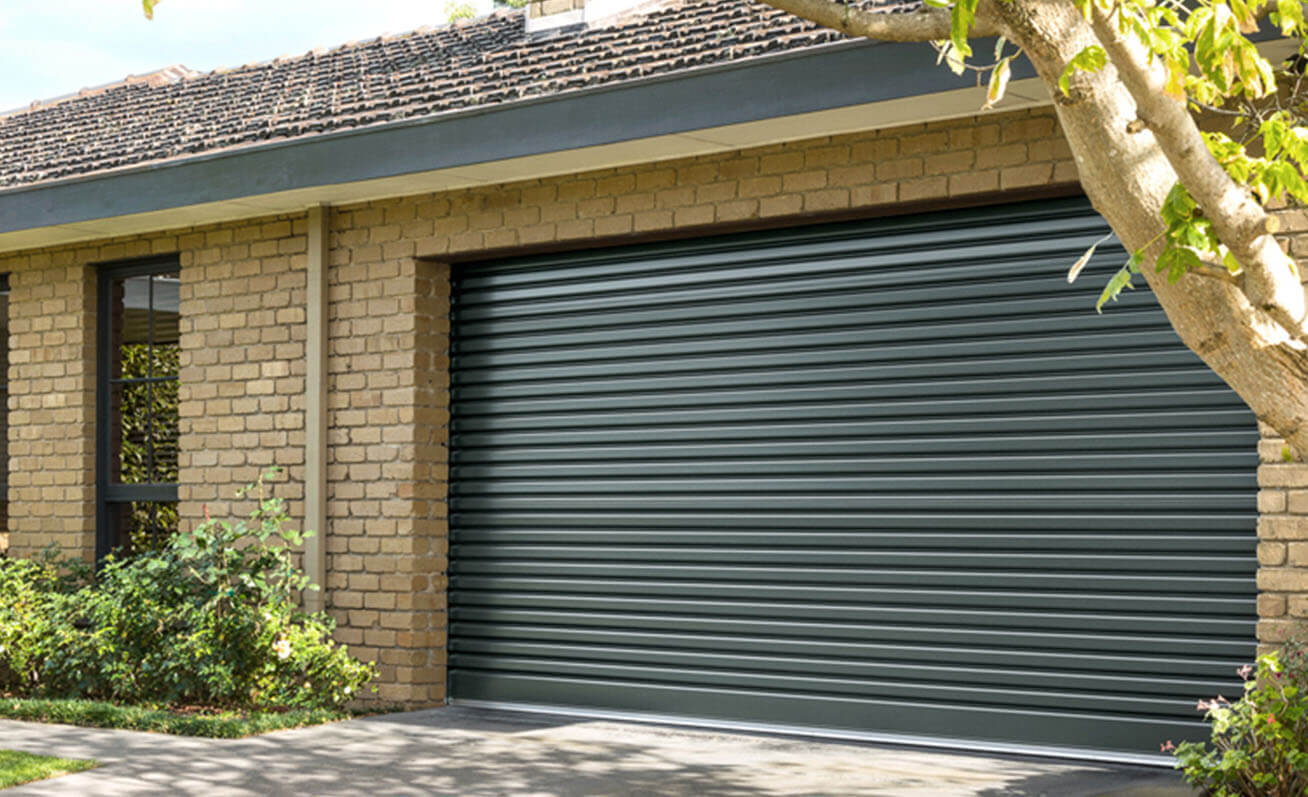 Roll-A-Door®
Door Type: Roll-A-Door®
Colour: Luxe Design Celestian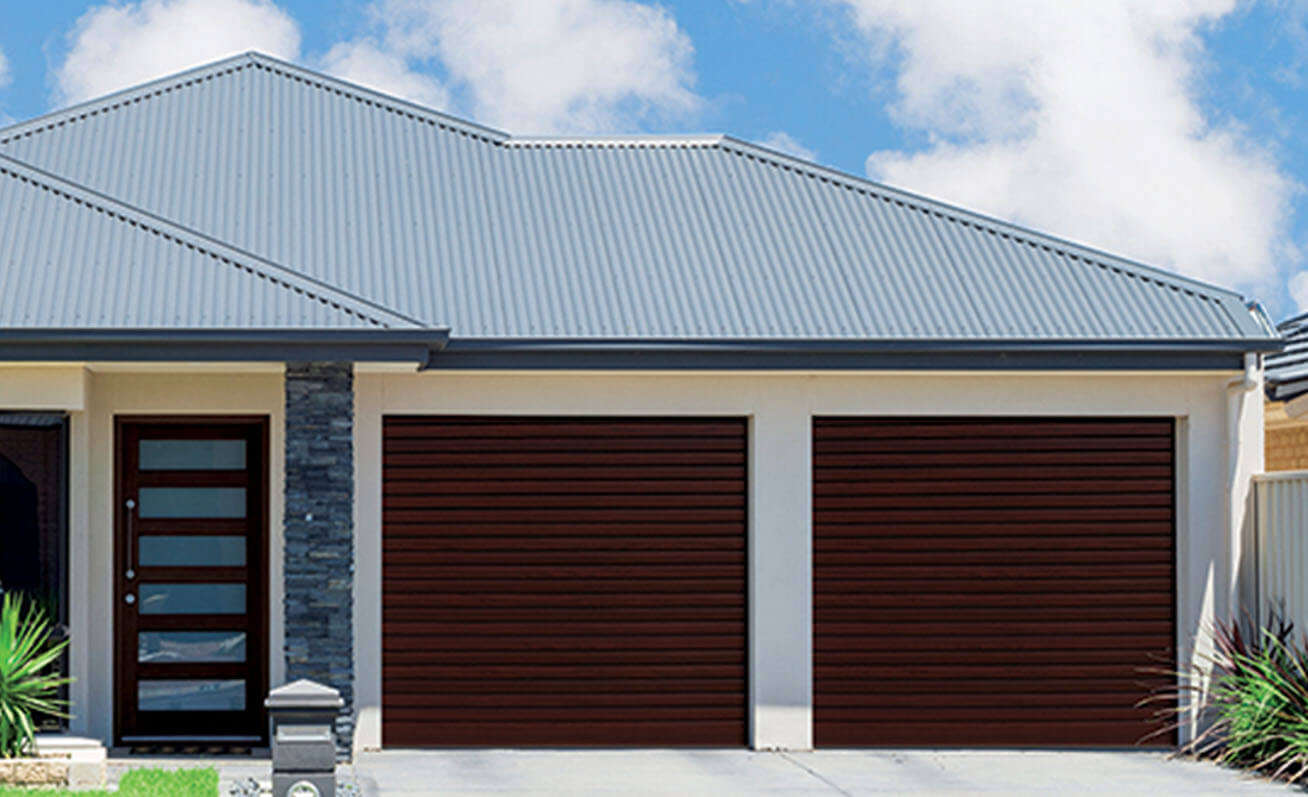 Roll-A-Door®
Door Type: Roll-A-Door®
Colour: Timber Coat Hickory Nutwood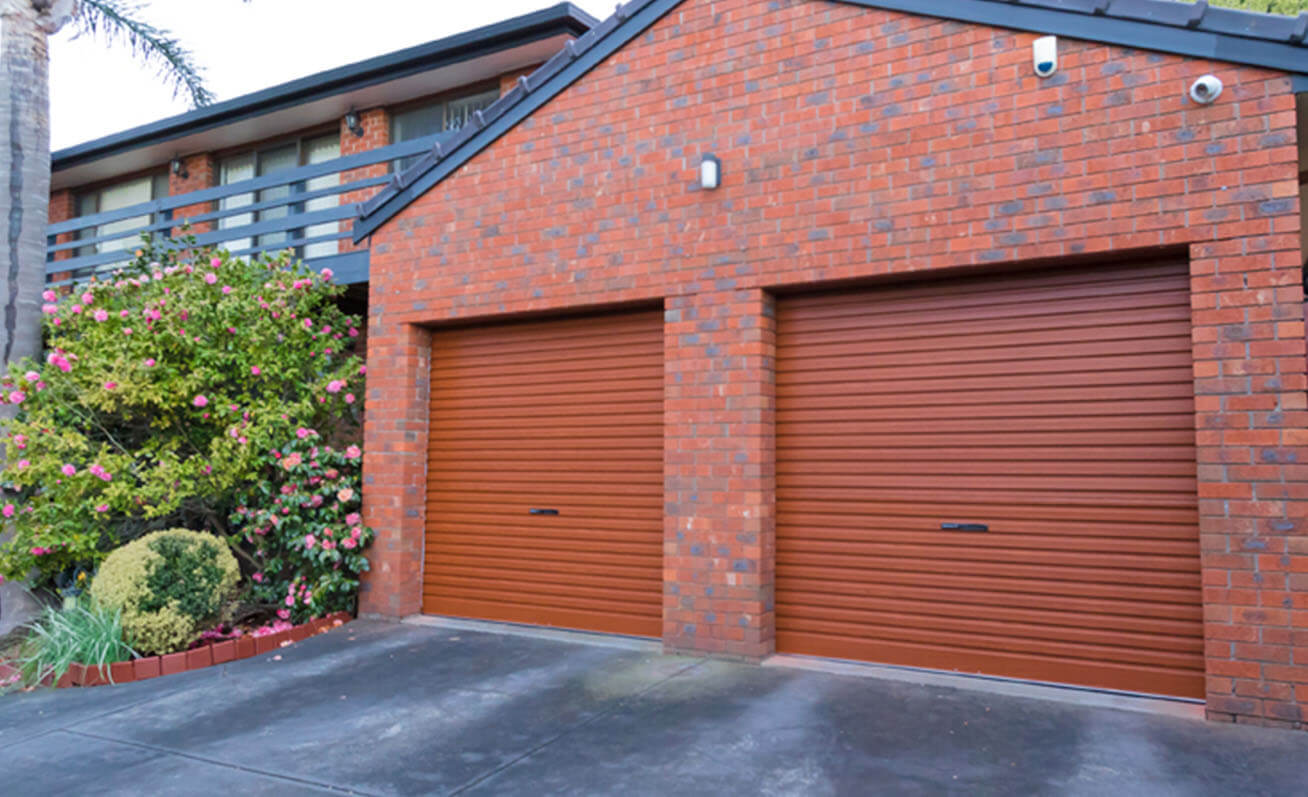 Roll-A-Door® Neo
Door Type: Roll-A-Door® Neo
Colour: Timber coat Japan Cherry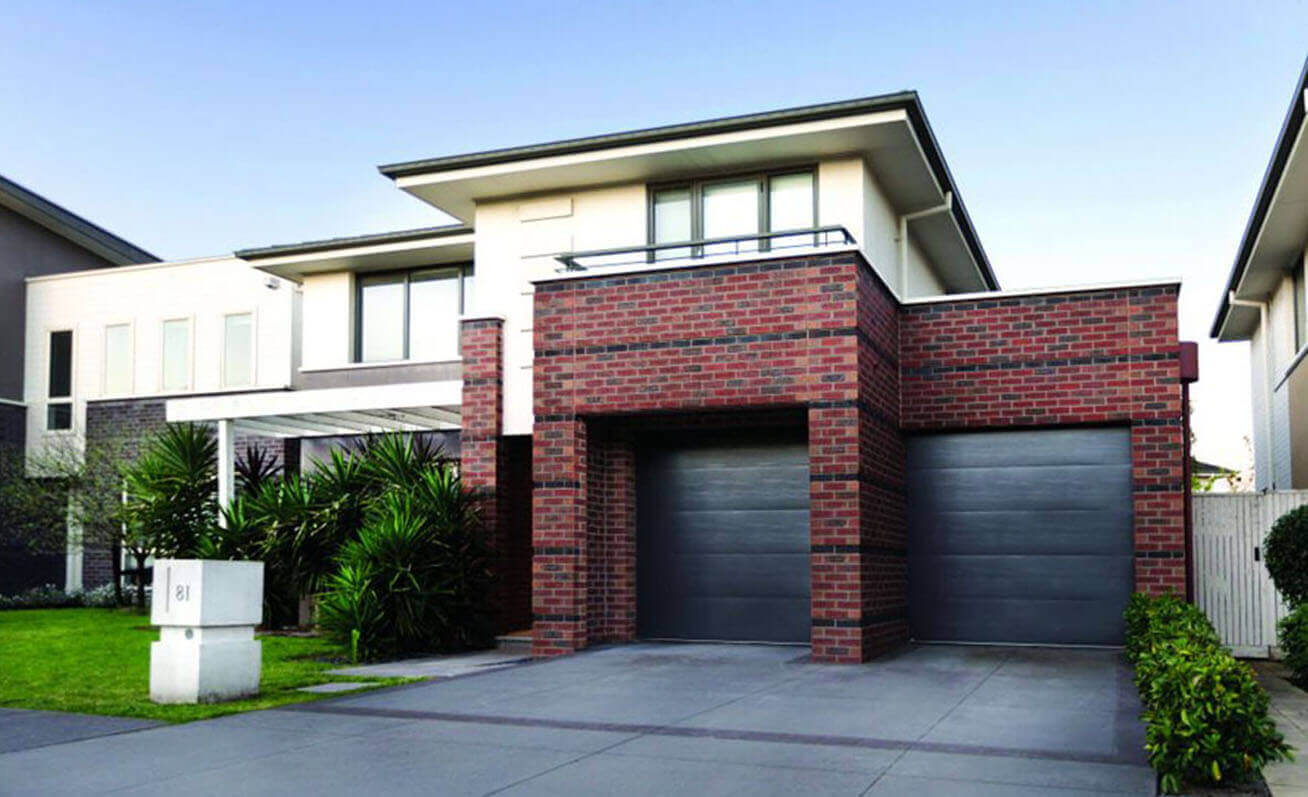 Panelift Icon
Door Type: Panelift Icon
Profile: Nullarbor Textured
Colour: Colorbond® Night Sky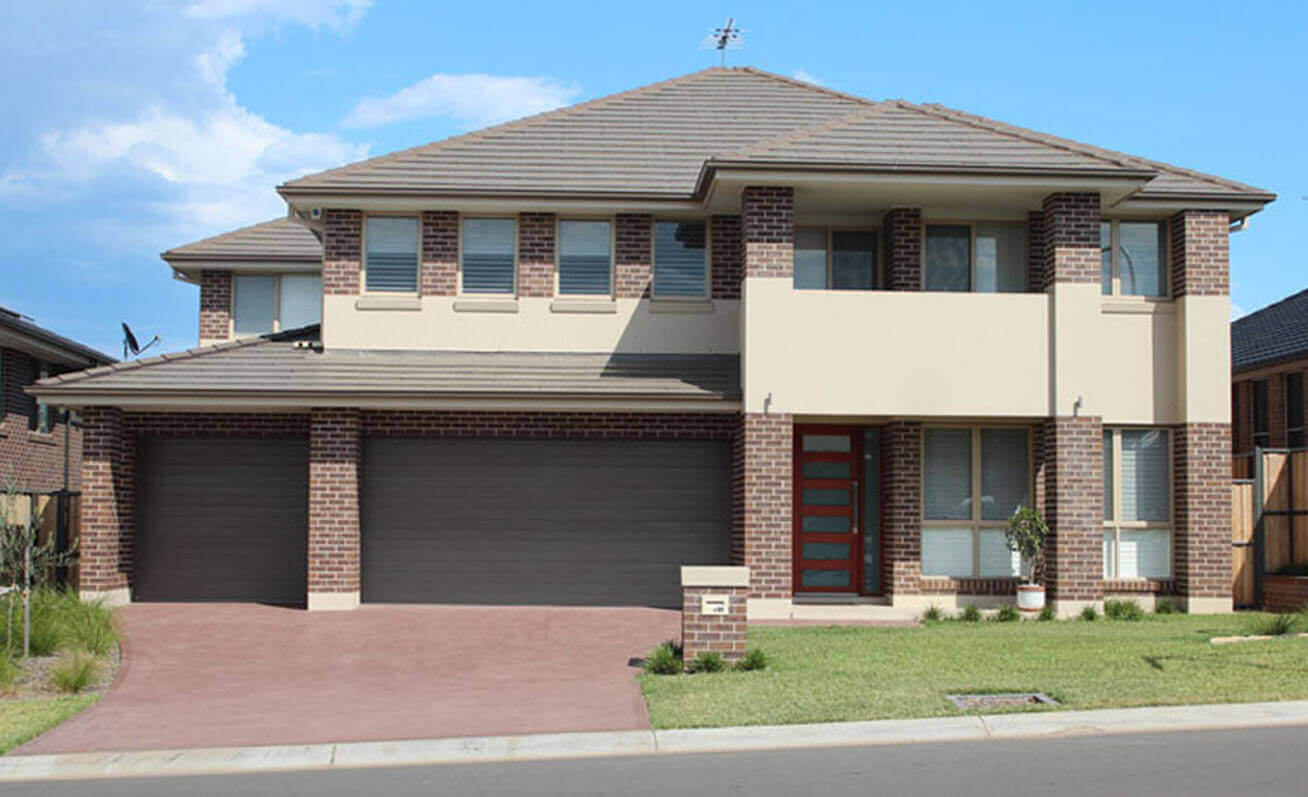 Panelift Icon
Door Type: Panelift Icon
Profile: Turino
Colour: Colorbond® Wallaby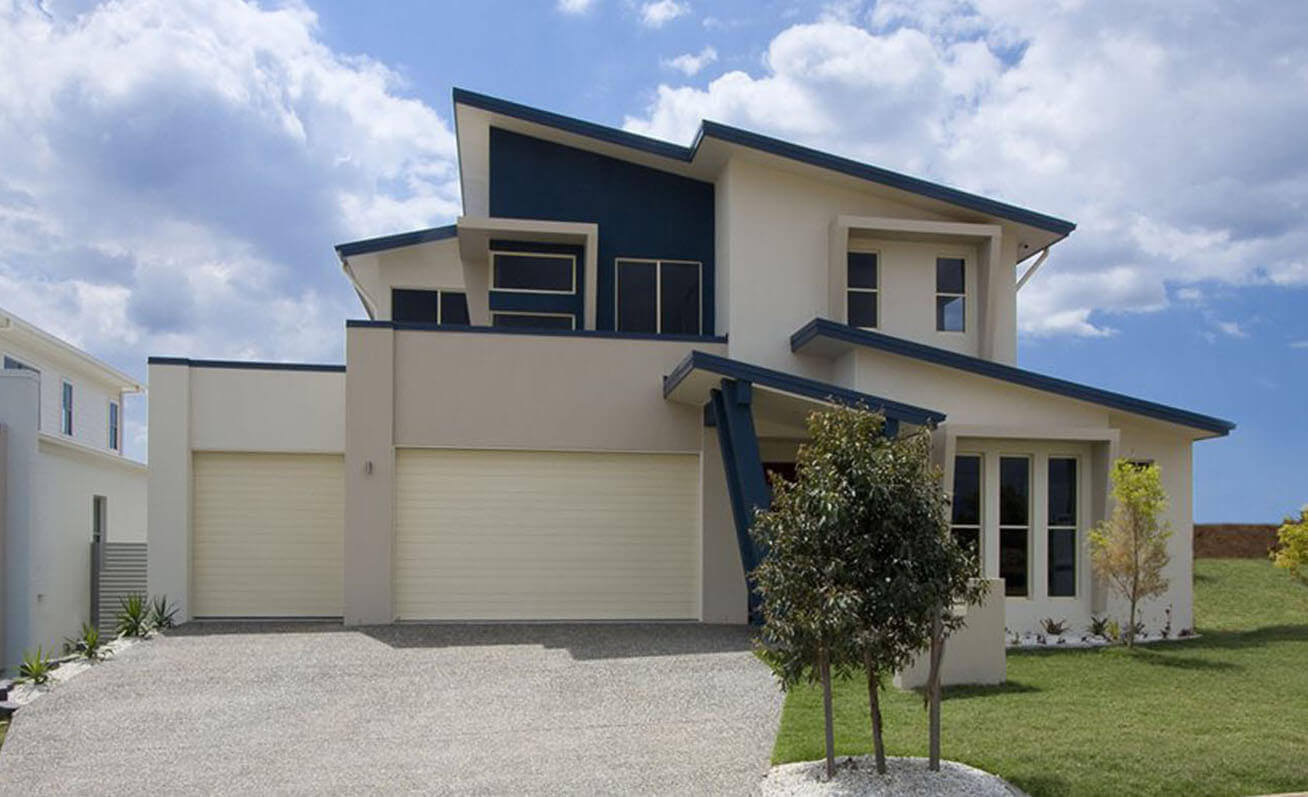 Panelift
Door Type: Panelift
Profile: Seville
Colour: Colorbond® Classic Cream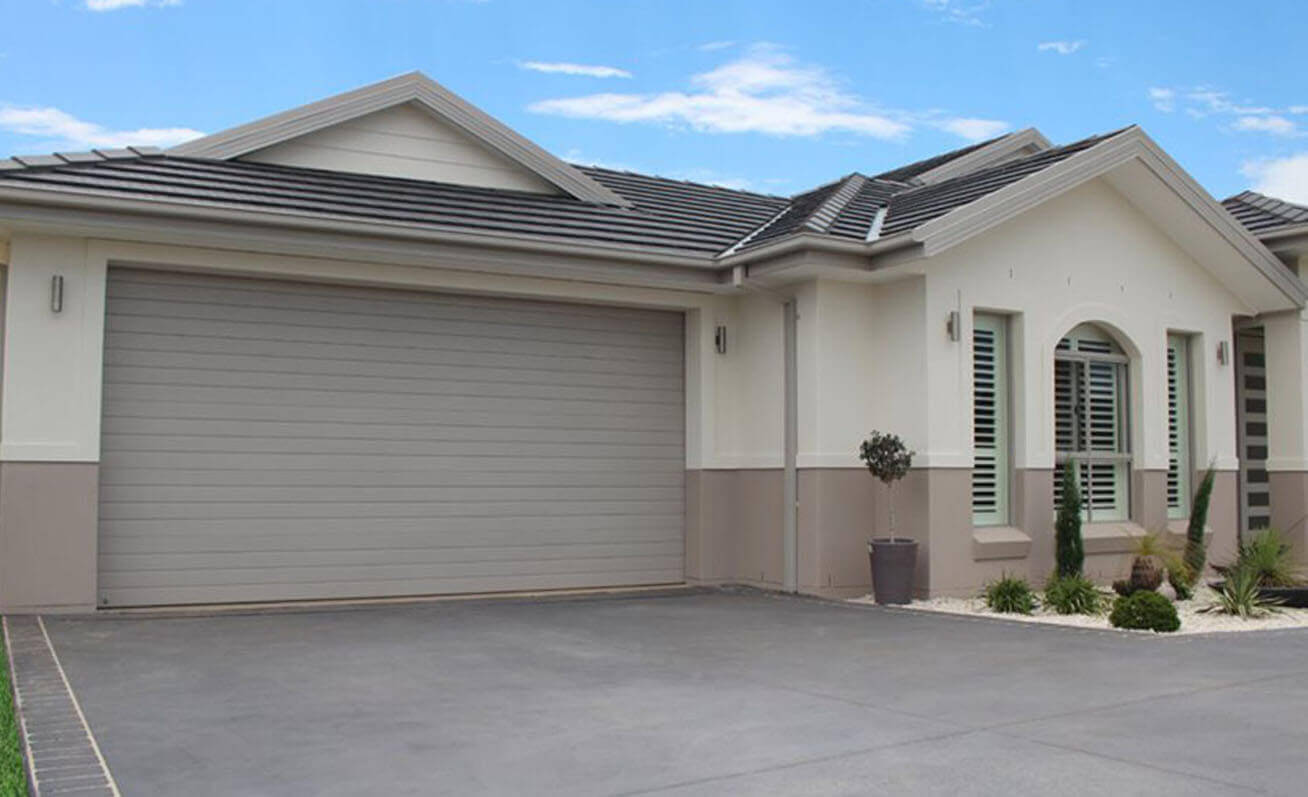 Panelift
Door Type: Panelift
Profile: Seville
Colour: Colorbond Shale Grey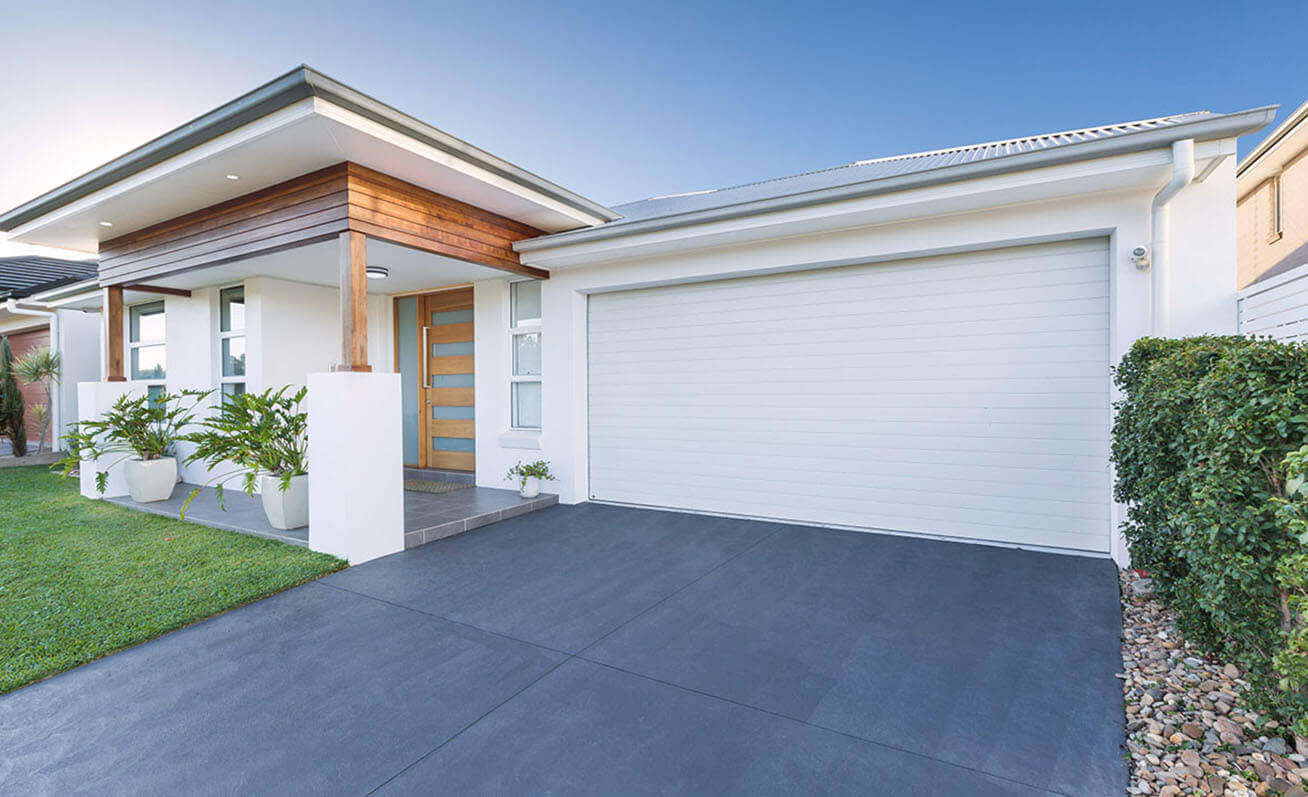 Panelift
Door Type: Panelift
Profile: Seville
Colour: Colorbond® Surfmist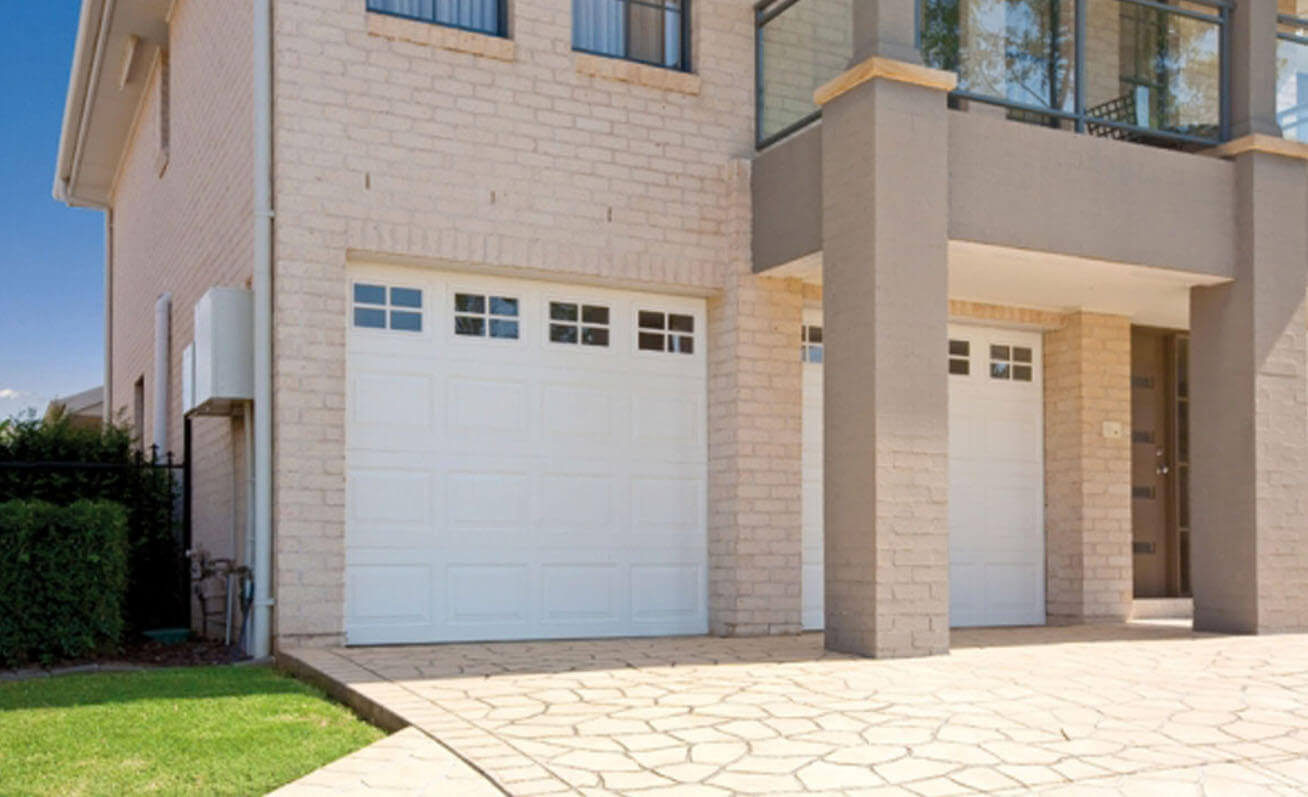 Panelift
Door Type: Panelift
Profile: Statesman with Stockton Windows
Colour: Colorbond Surfmist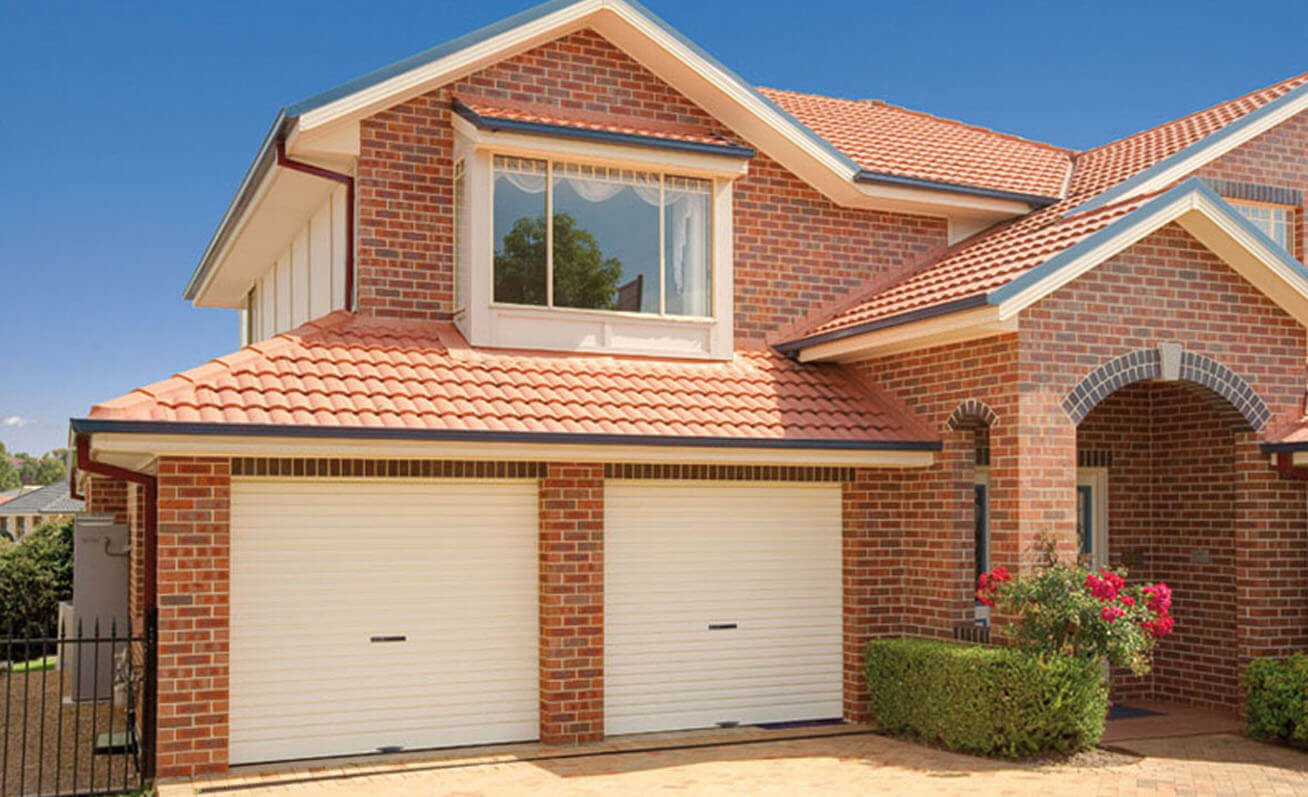 Roll-A-Door®
Door Type: Roll-A-Door®
Colour: Colorbond® Classic Cream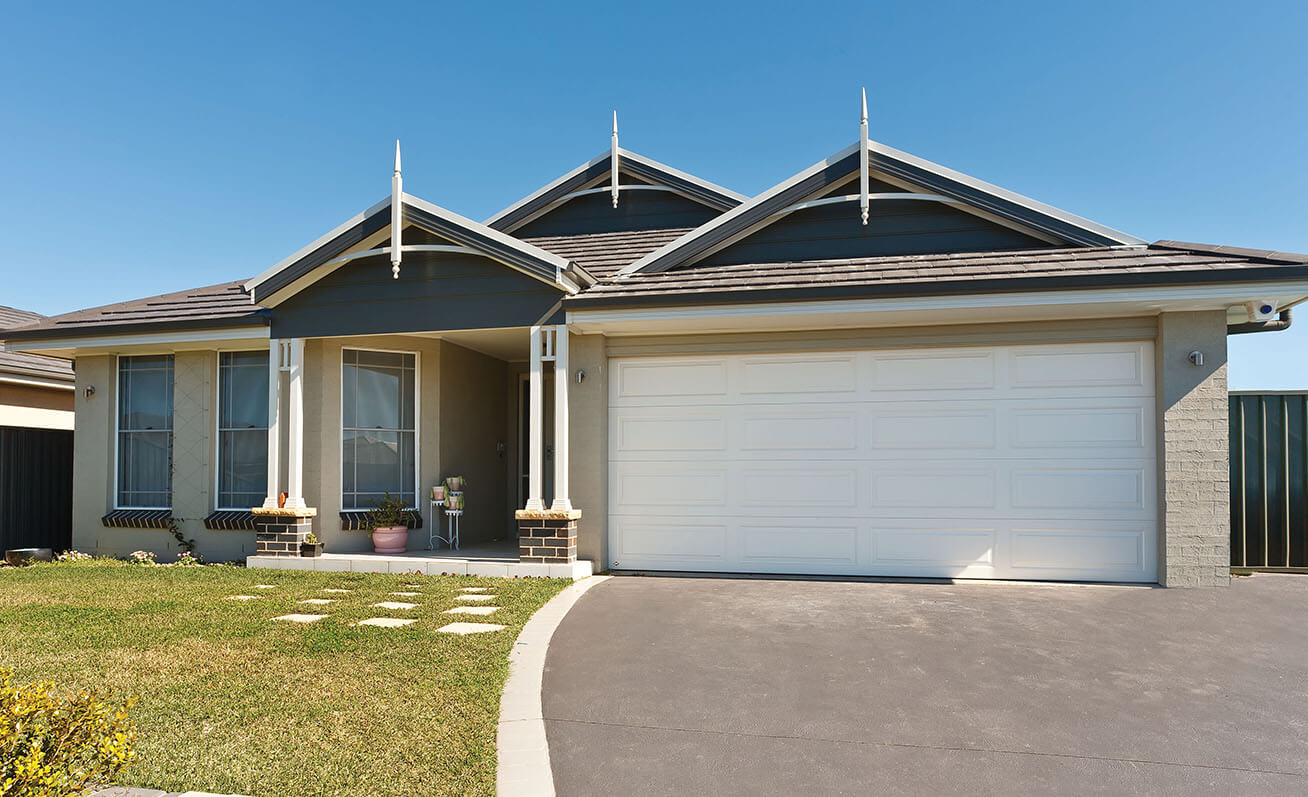 Panelift
Door Type: Panelift
Profile: Grange
Colour: Colorbond® Surfmist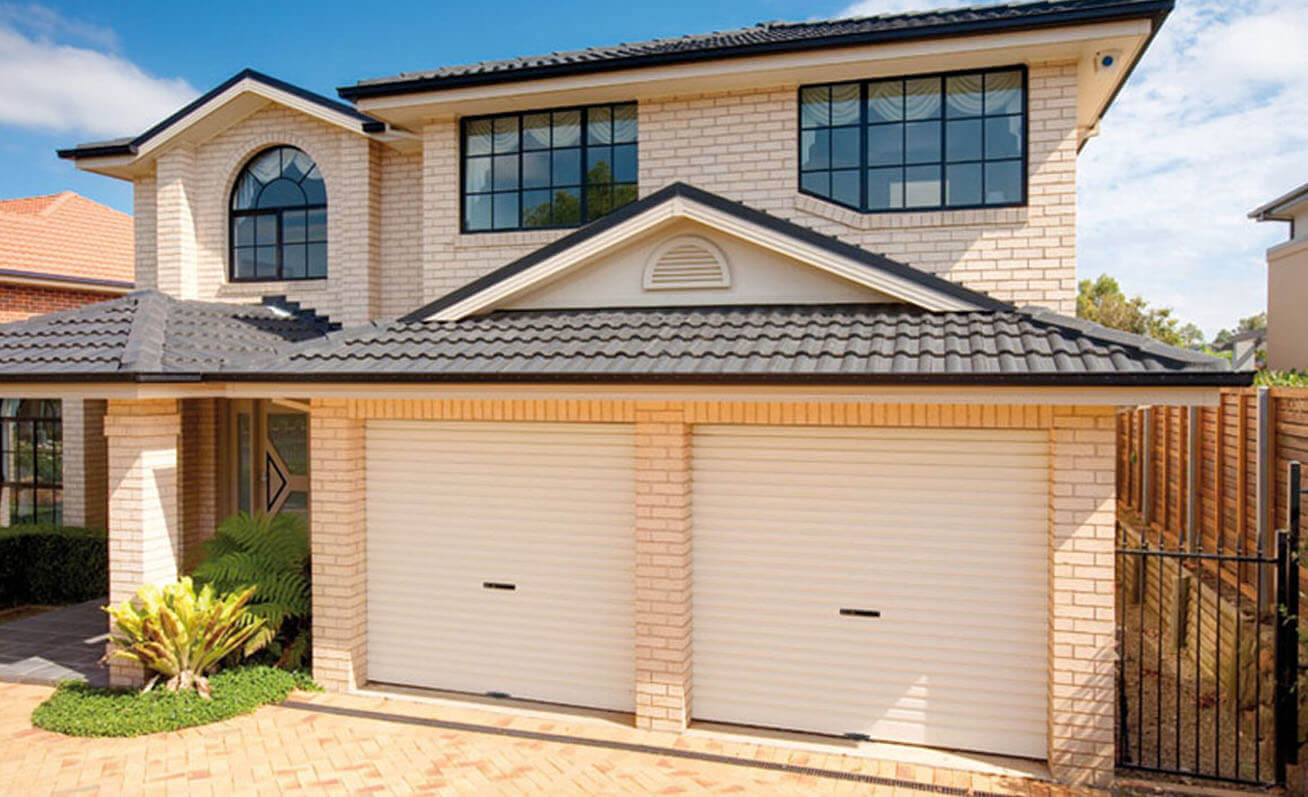 Roll-A-Door®
Door Type: Roll-A-Door®
Colour: Colorbond® Surfmist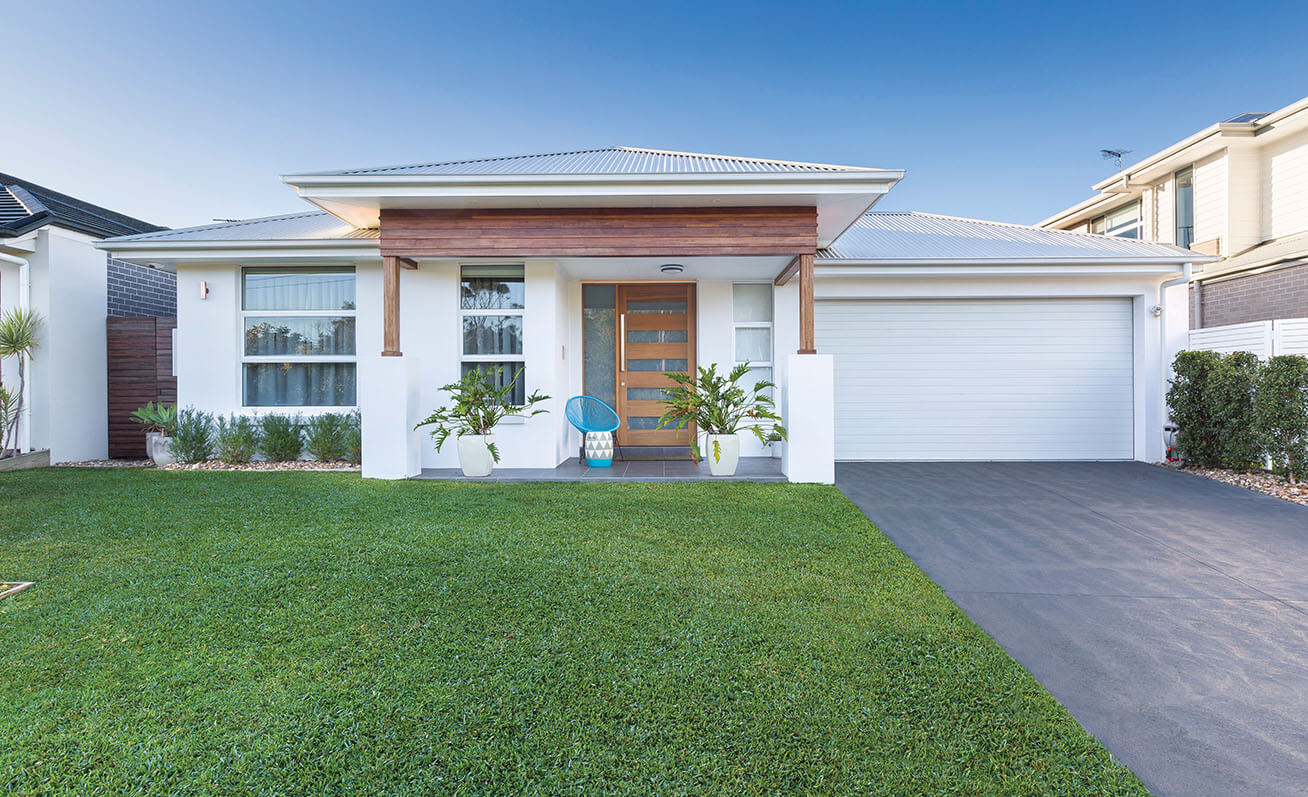 Panelift
Door Type: Panelift
Profile: Seville
Colour: Colorbond® Surfmist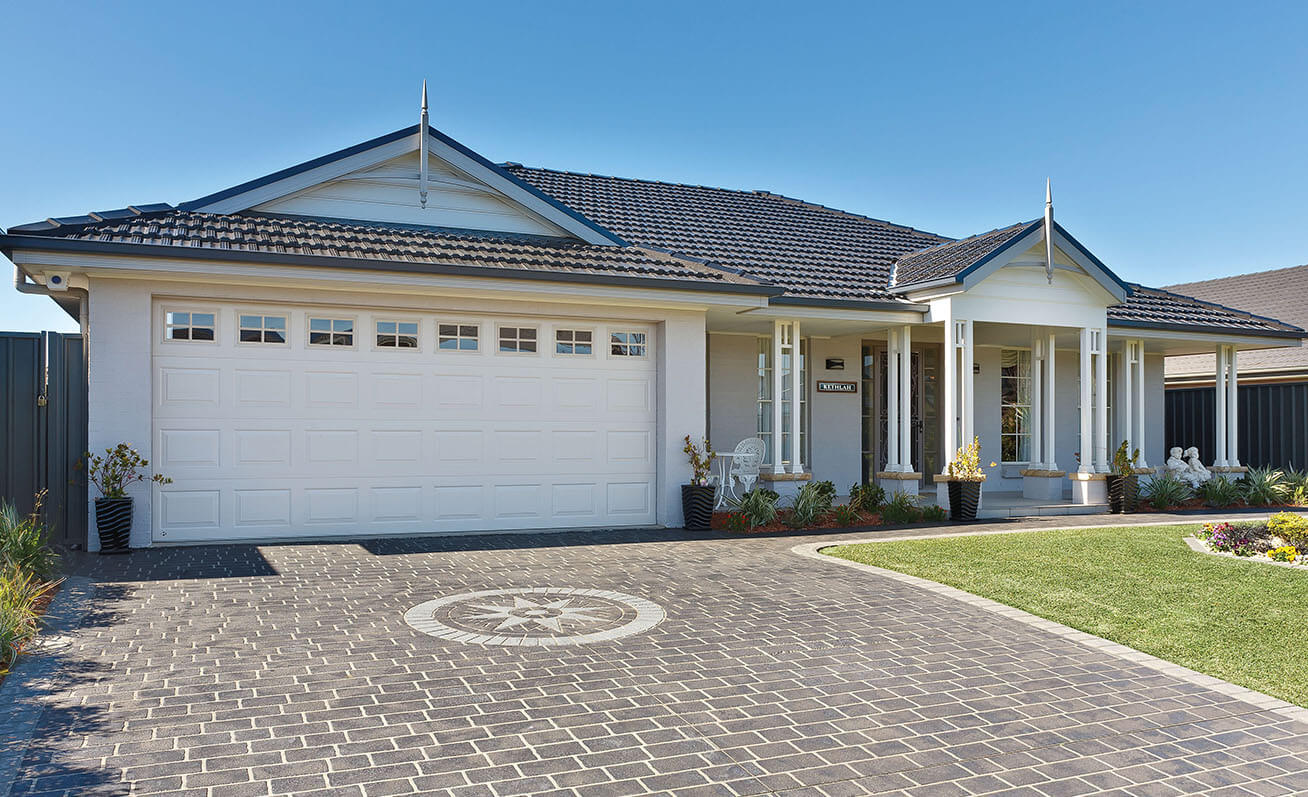 Panelift
Door Type: Panelift
Profile: Statesman with Stockton Windows
Colour: Colorbond® Surfmist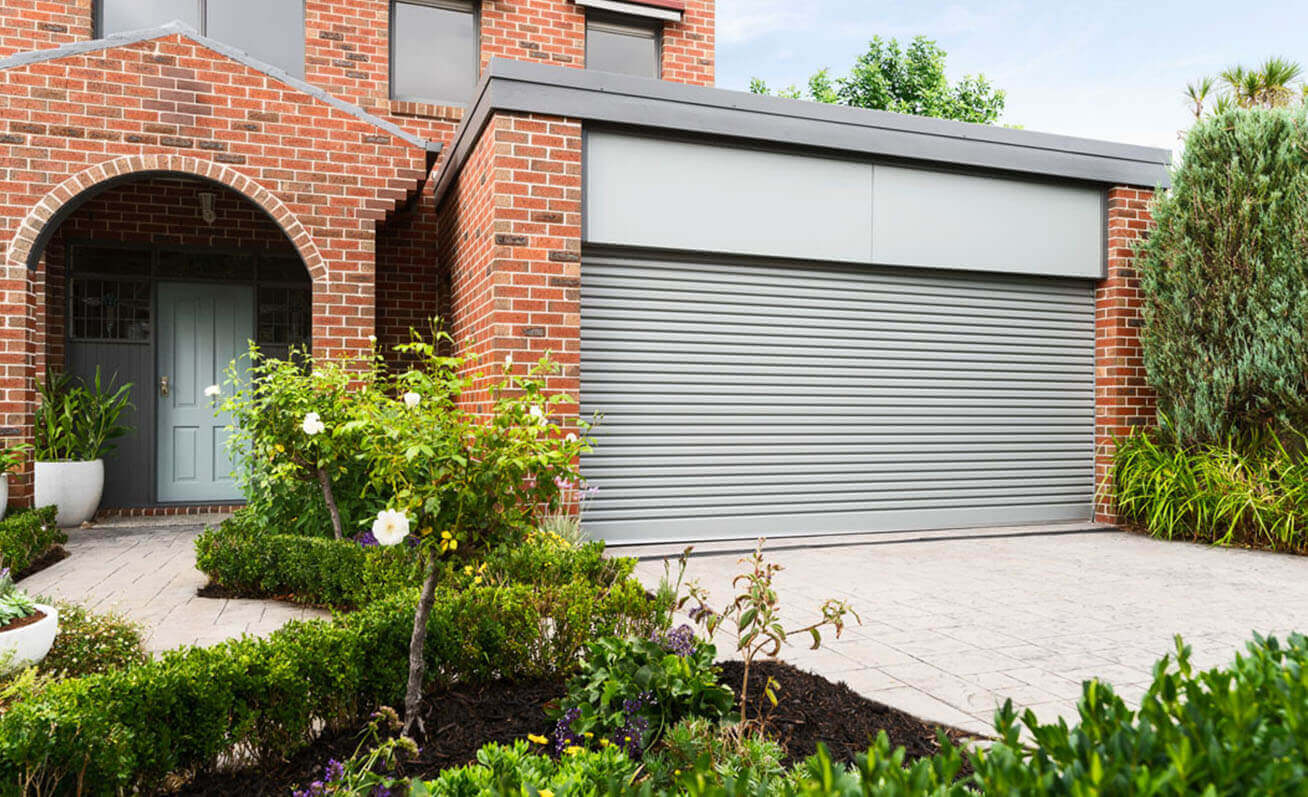 Roll-A-Door®
Door Type: Roll-A-Door®
Colour: Colorbond® Windspray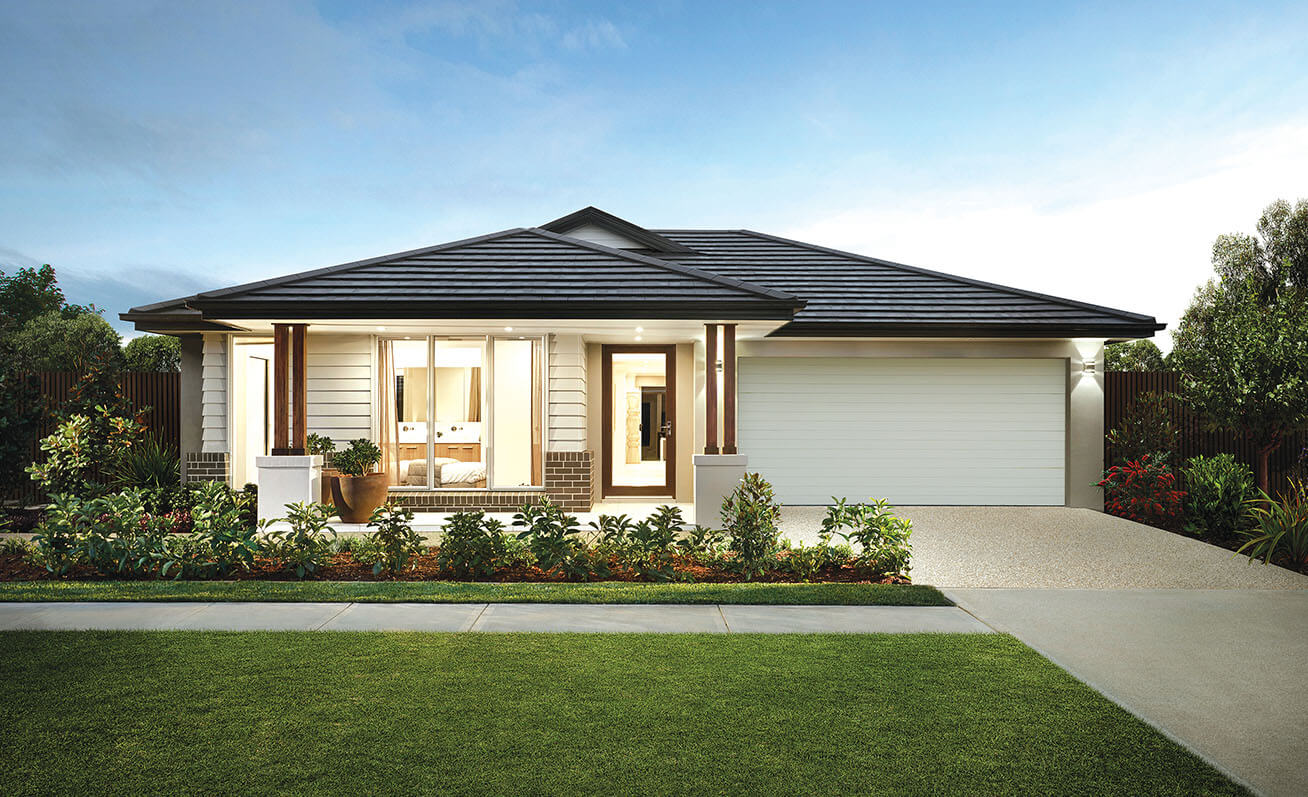 Panelift
Door Type: Panelift
Profile: Seville
Colour: Colorbond® Surfmist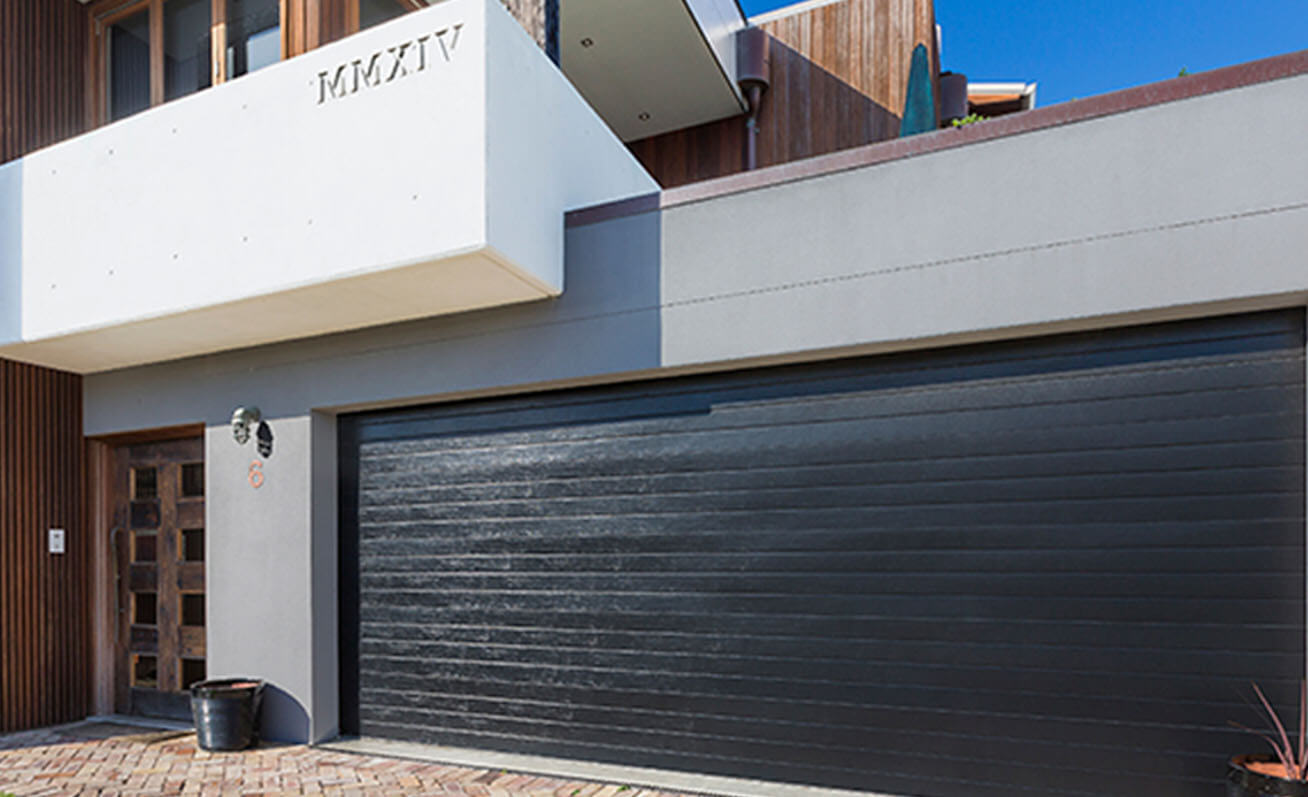 Panelift
Door Type: Panelift
Profile: Seville Colour: Colorbond® Night Sky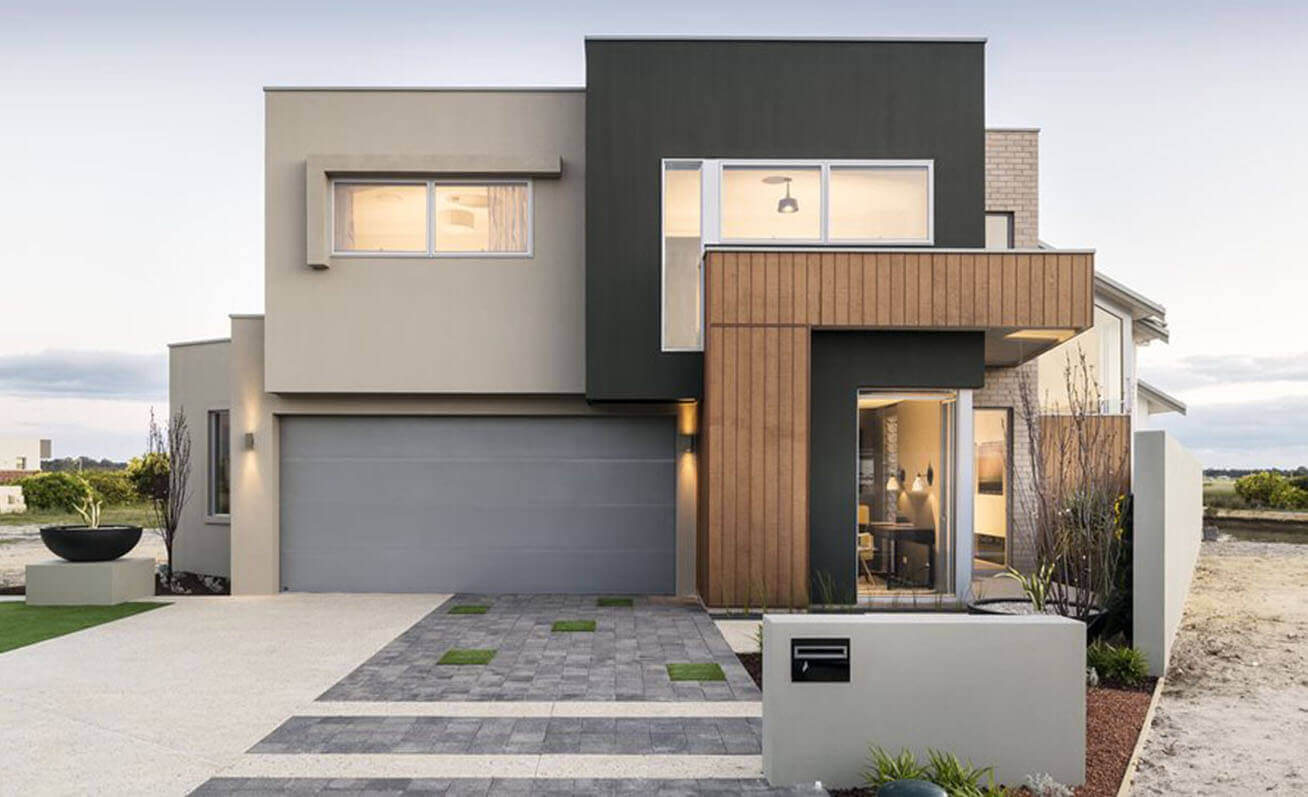 Panelift® Icon™
Door Type: Panelift Icon
Profile: Nullarbor Smooth
Colour: Luxe Design Eternity Pewter Pearl Satin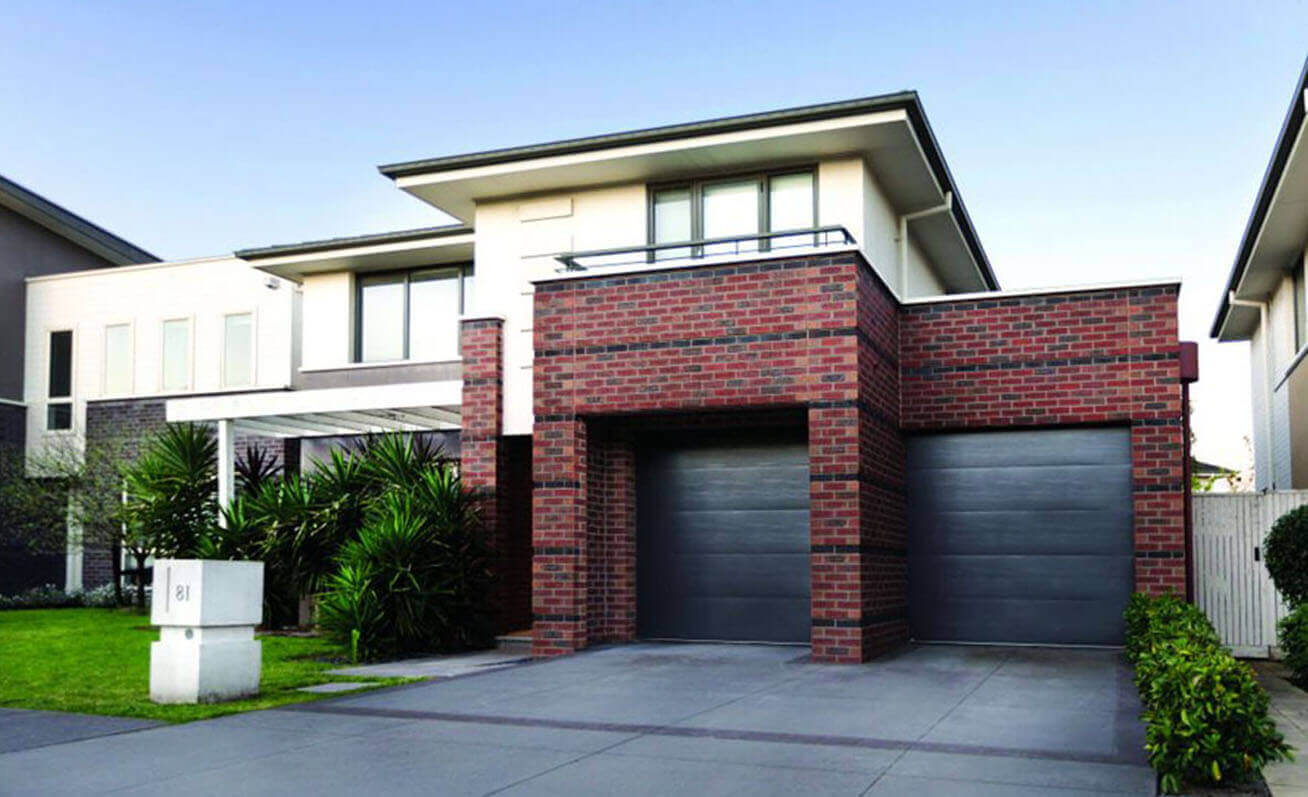 Panelift Icon
Door Type: Panelift Icon
Profile: Nullarbor Textured
Colour: Colorbond® Night Sky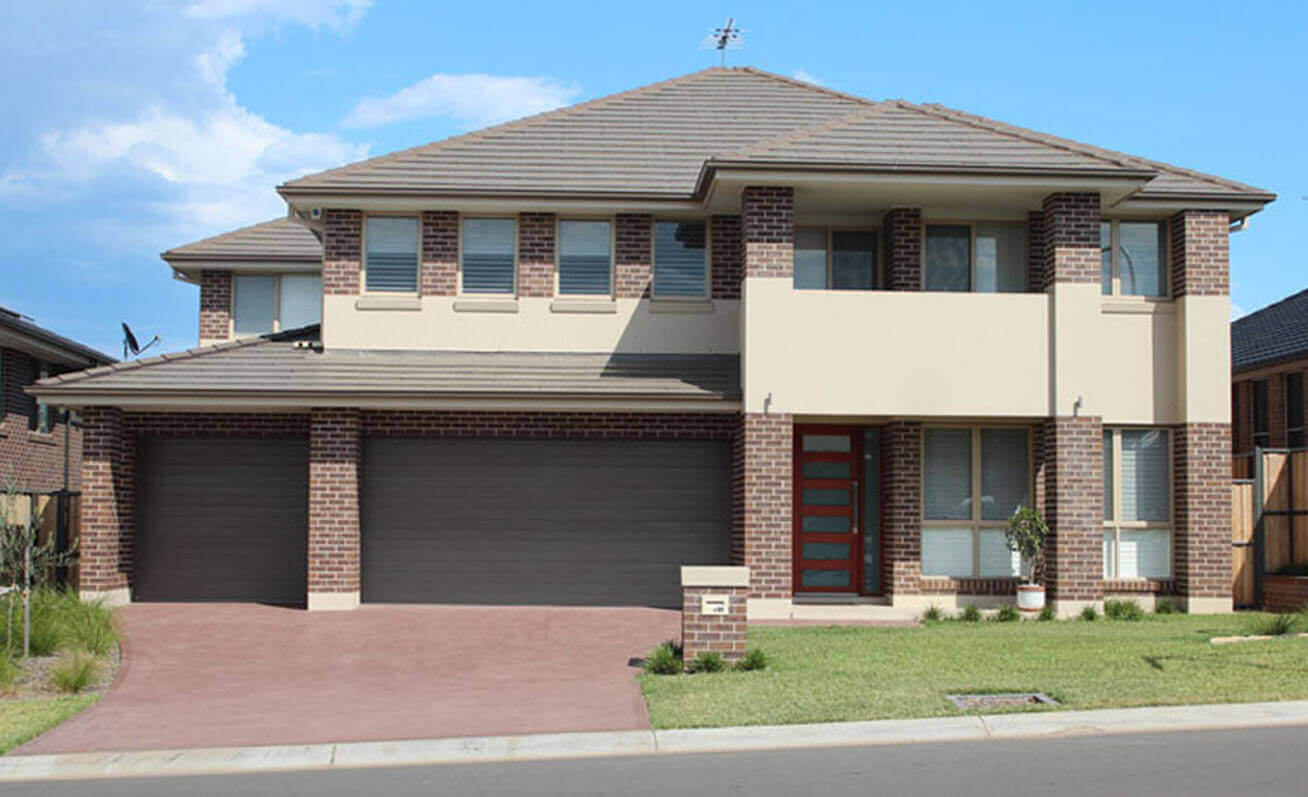 Panelift Icon
Door Type: Panelift Icon
Profile: Turino
Colour: Colorbond® Wallaby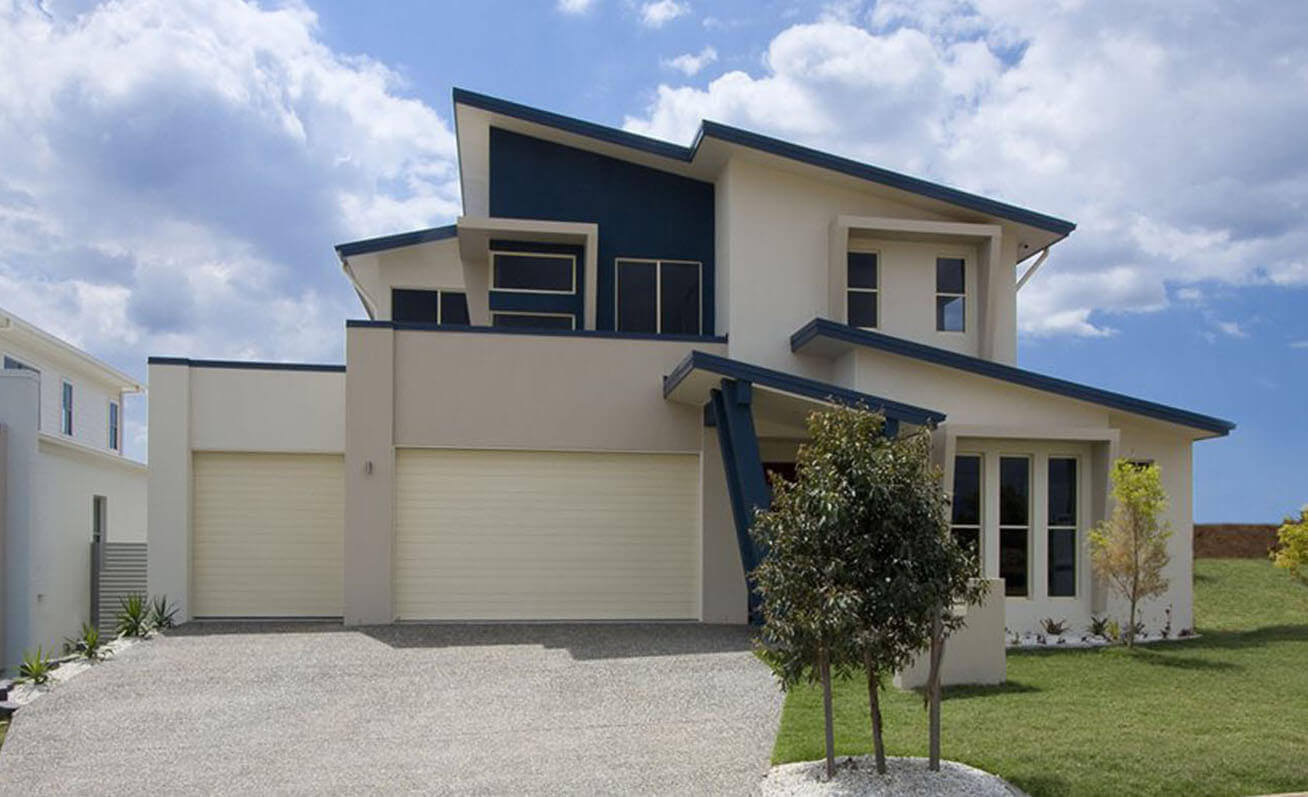 Panelift
Door Type: Panelift
Profile: Seville
Colour: Colorbond® Classic Cream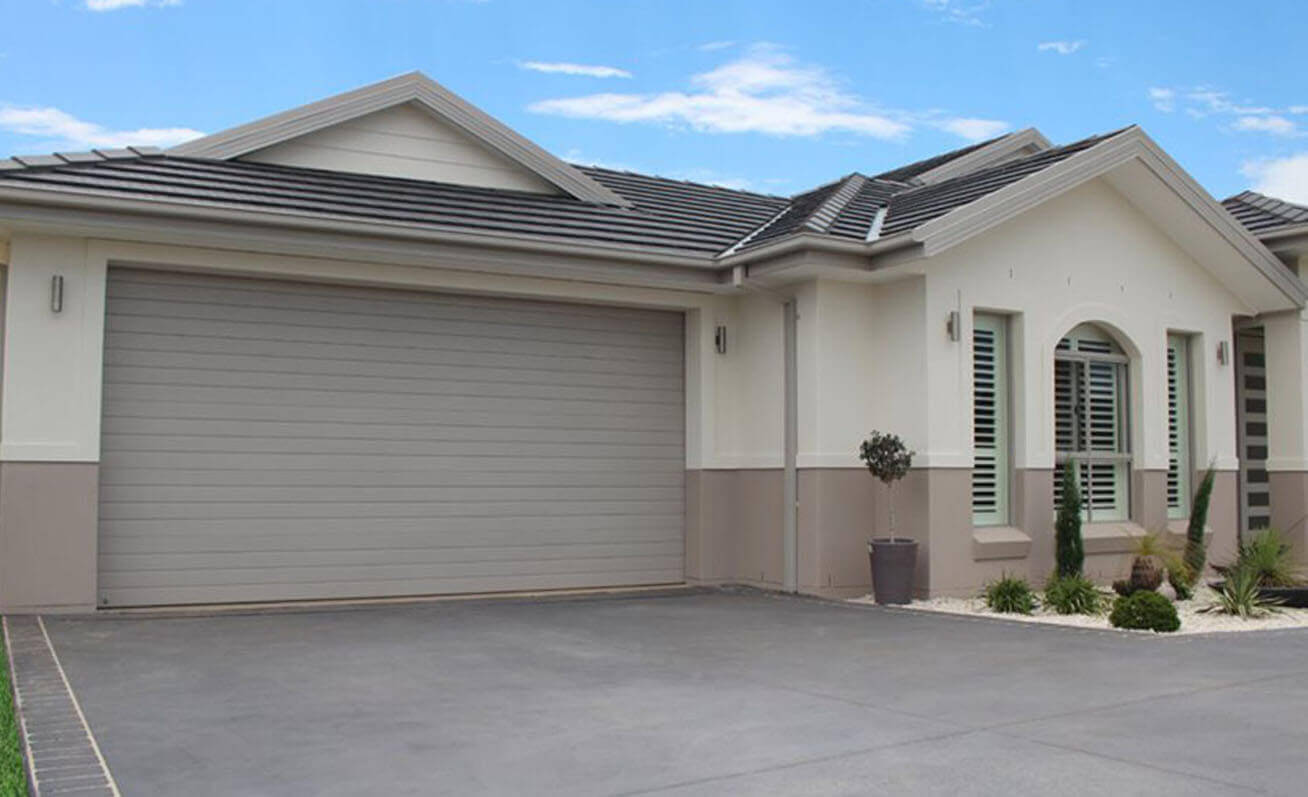 Panelift
Door Type: Panelift
Profile: Seville
Colour: Colorbond Shale Grey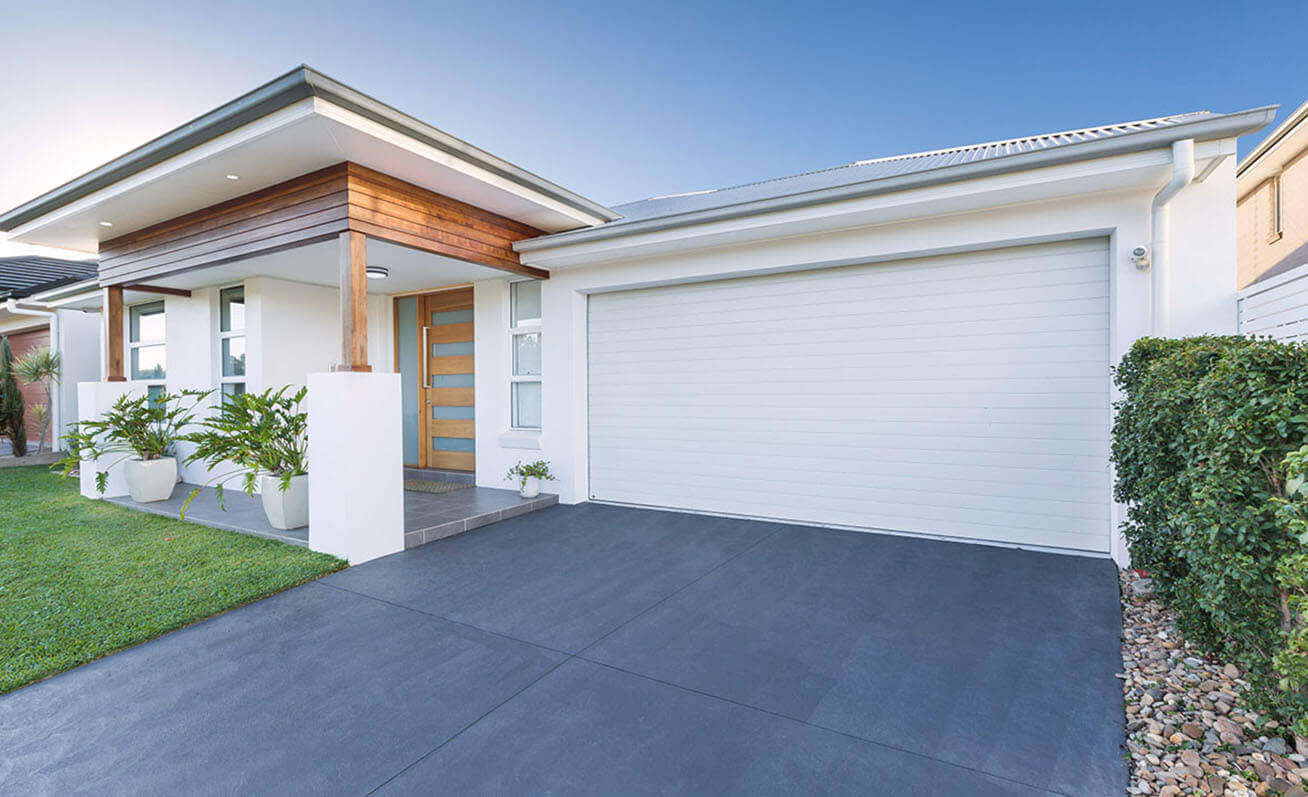 Panelift
Door Type: Panelift
Profile: Seville
Colour: Colorbond® Surfmist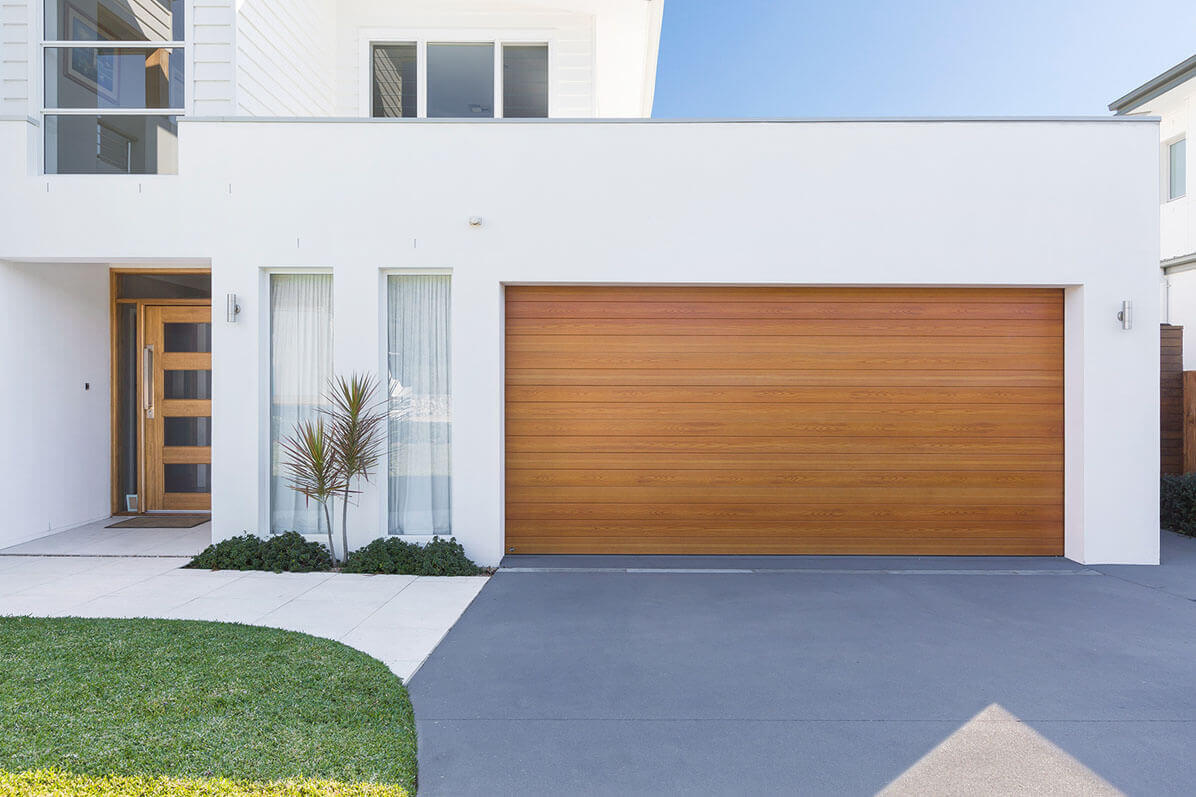 Panelift
Door Type: Panelift
Profile: Seville
Colour: Timber Coat Maple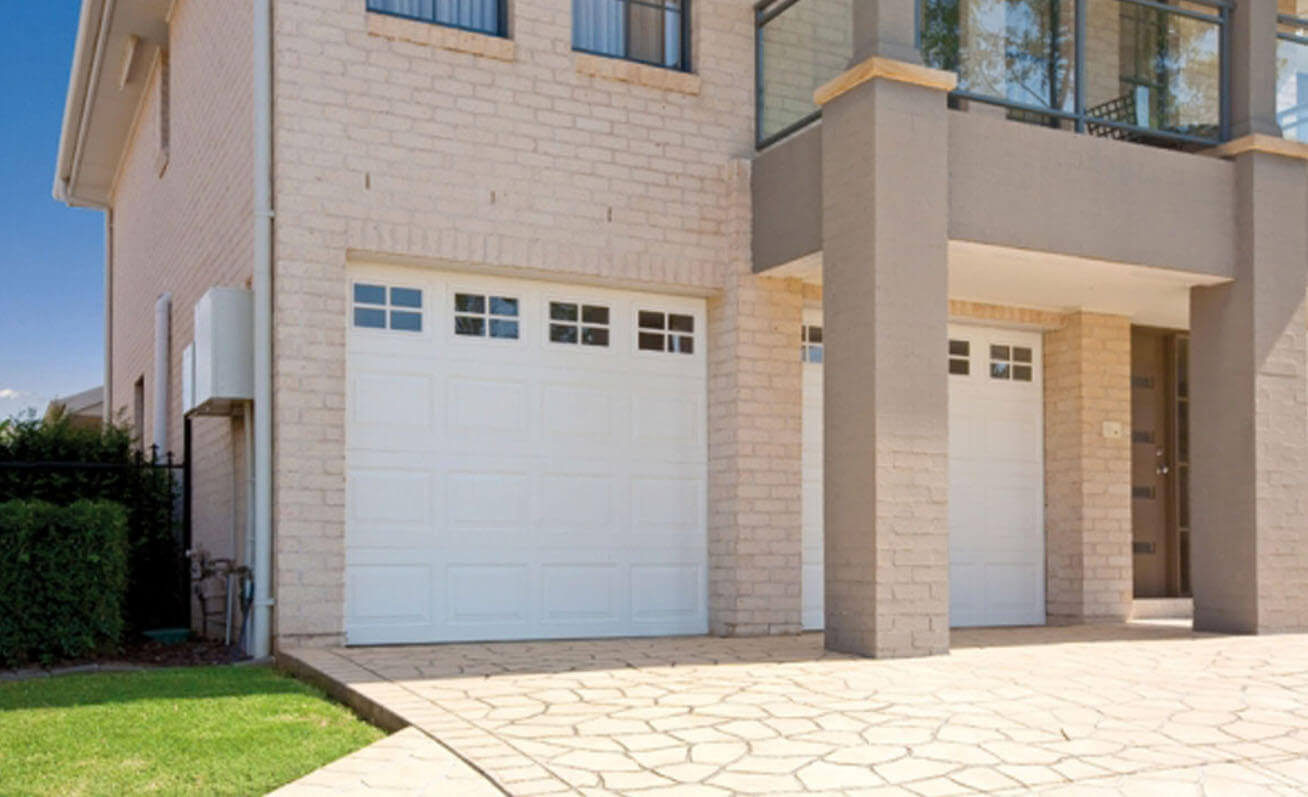 Panelift
Door Type: Panelift
Profile: Statesman with Stockton Windows
Colour: Colorbond Surfmist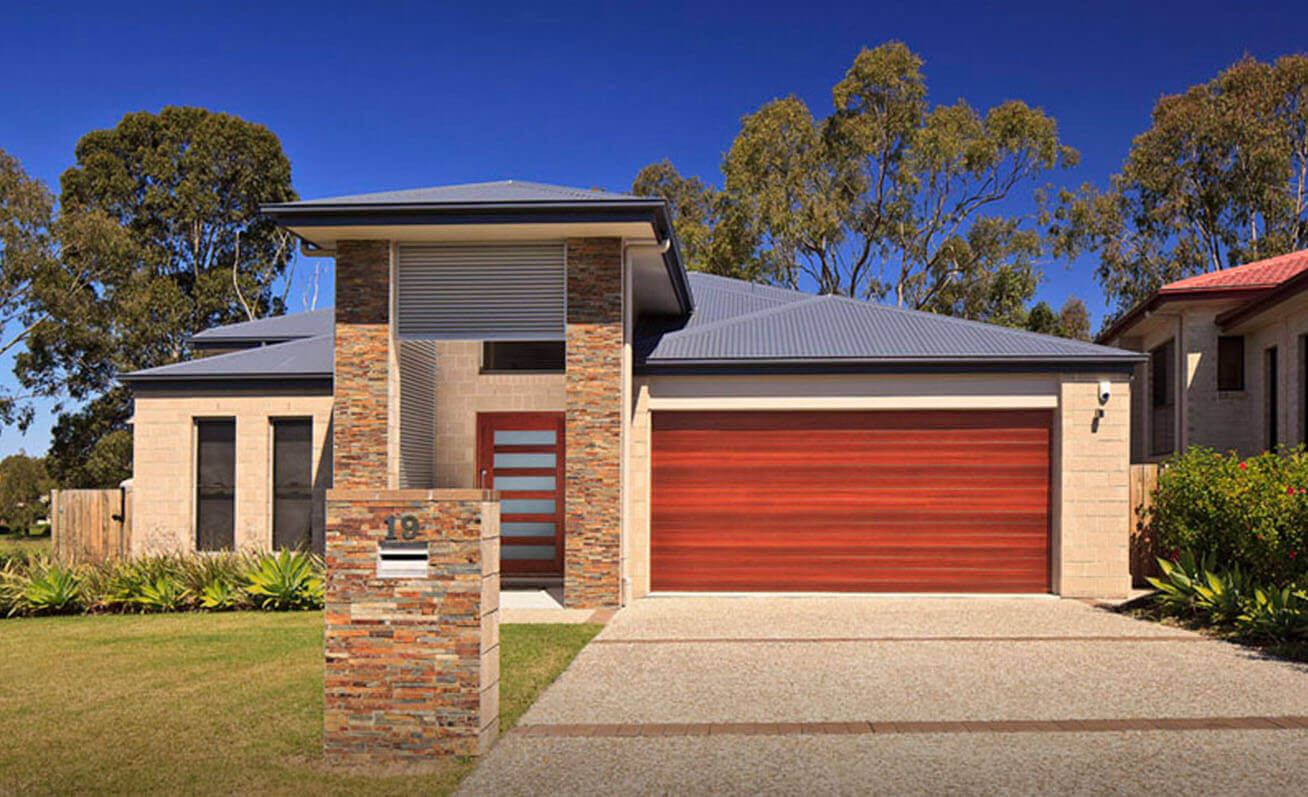 Panelift
Door Type: Panelift
Profile: Seville
Colour: Knotwood Red Gum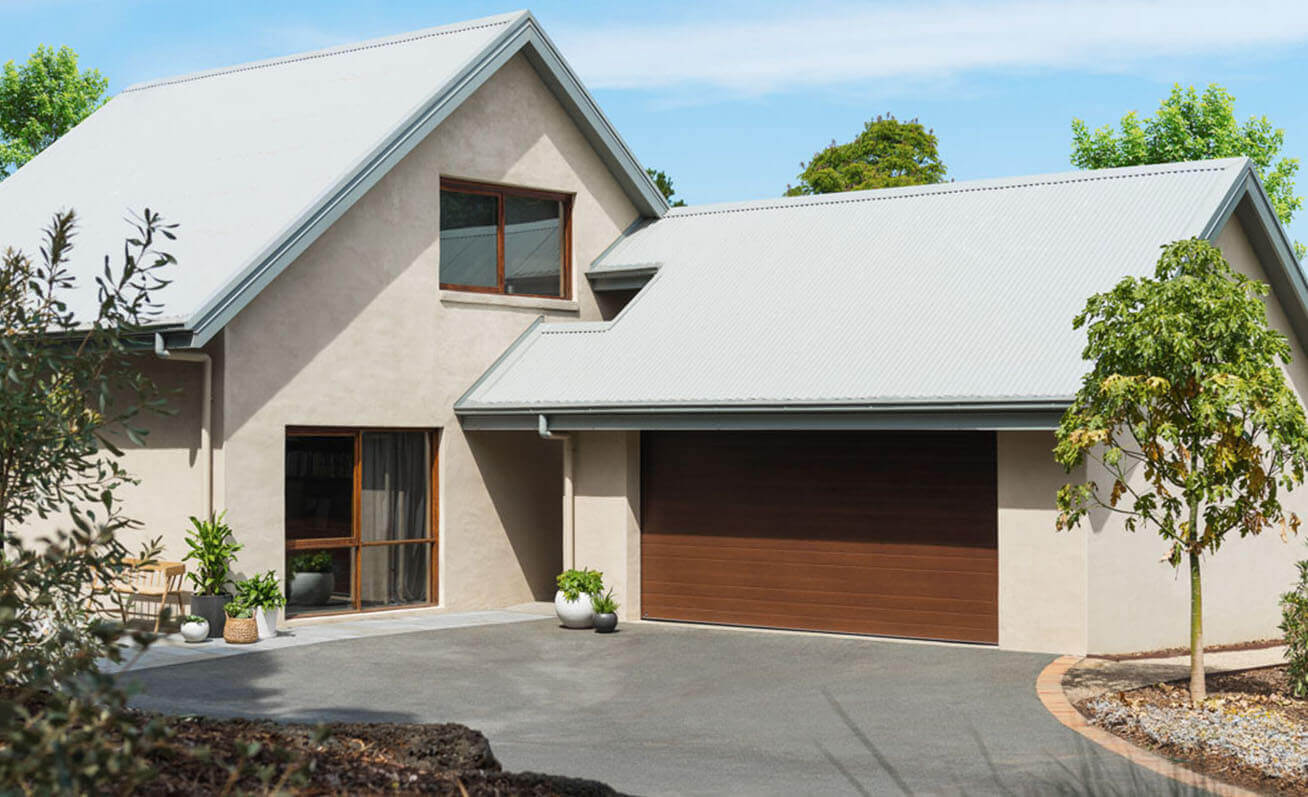 Panelift
Door Type: Panelift
Profile: Seville
Colour: Knotwood Wenge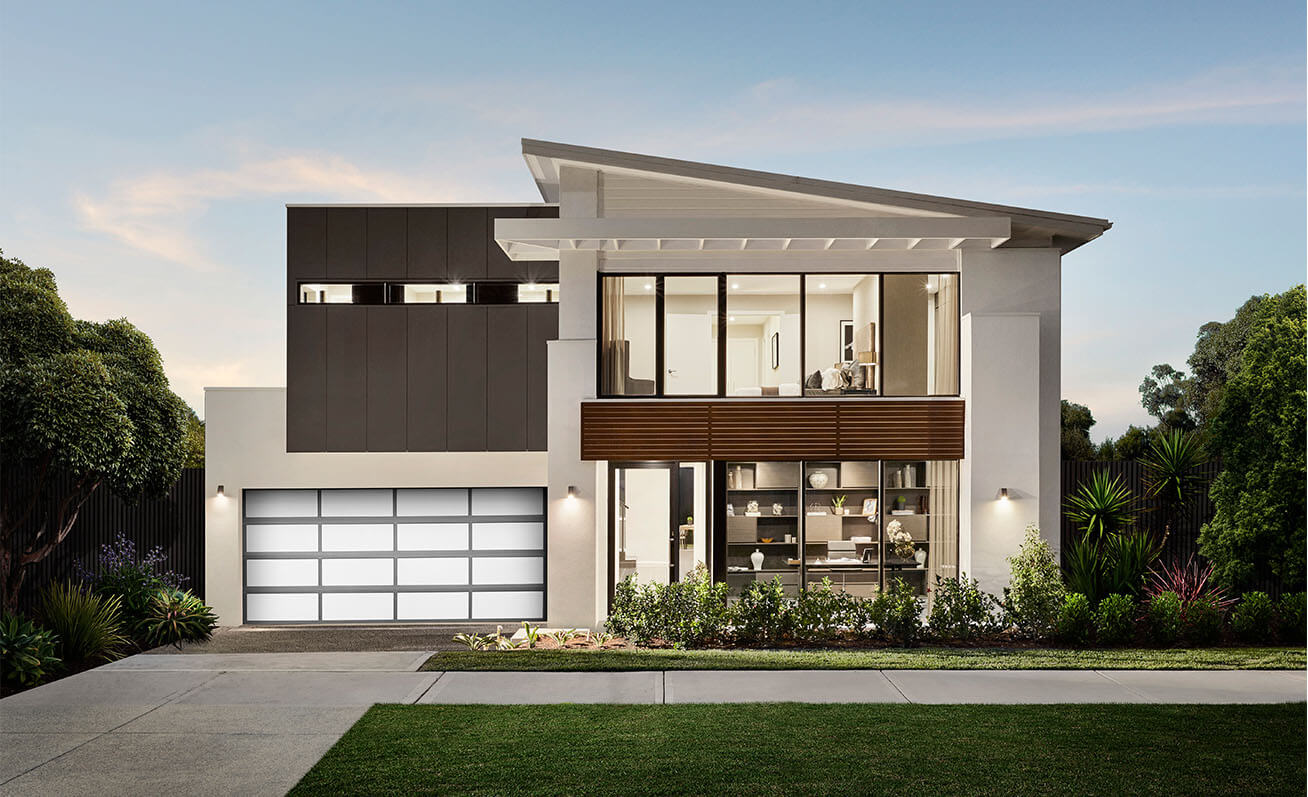 Designer Series
Door Type: Designer Series
Collection: Custom Insert
Colour: Colorbond® Flat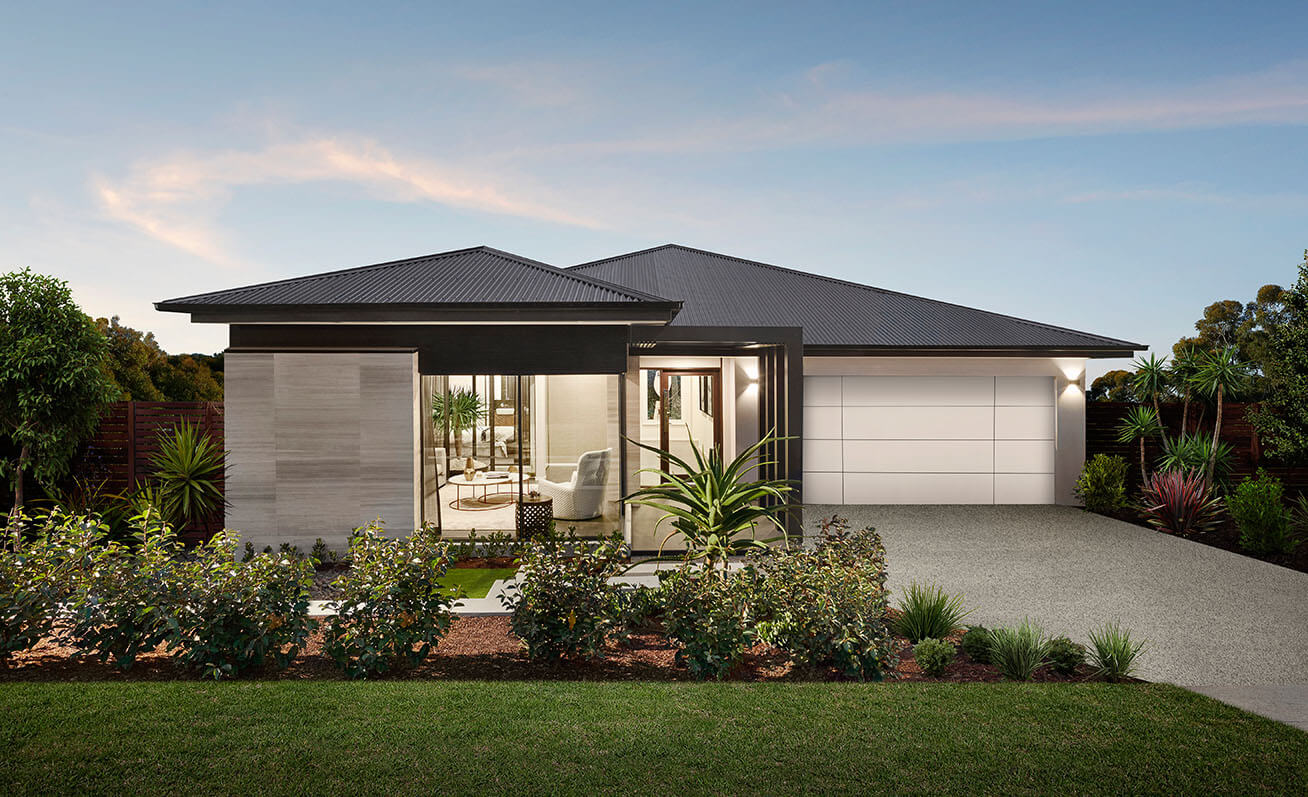 Designer Series
Door Type: Designer Series
Collection: Sheer Panel
Colour: Alpolic Aluminium Composite Silver Metallic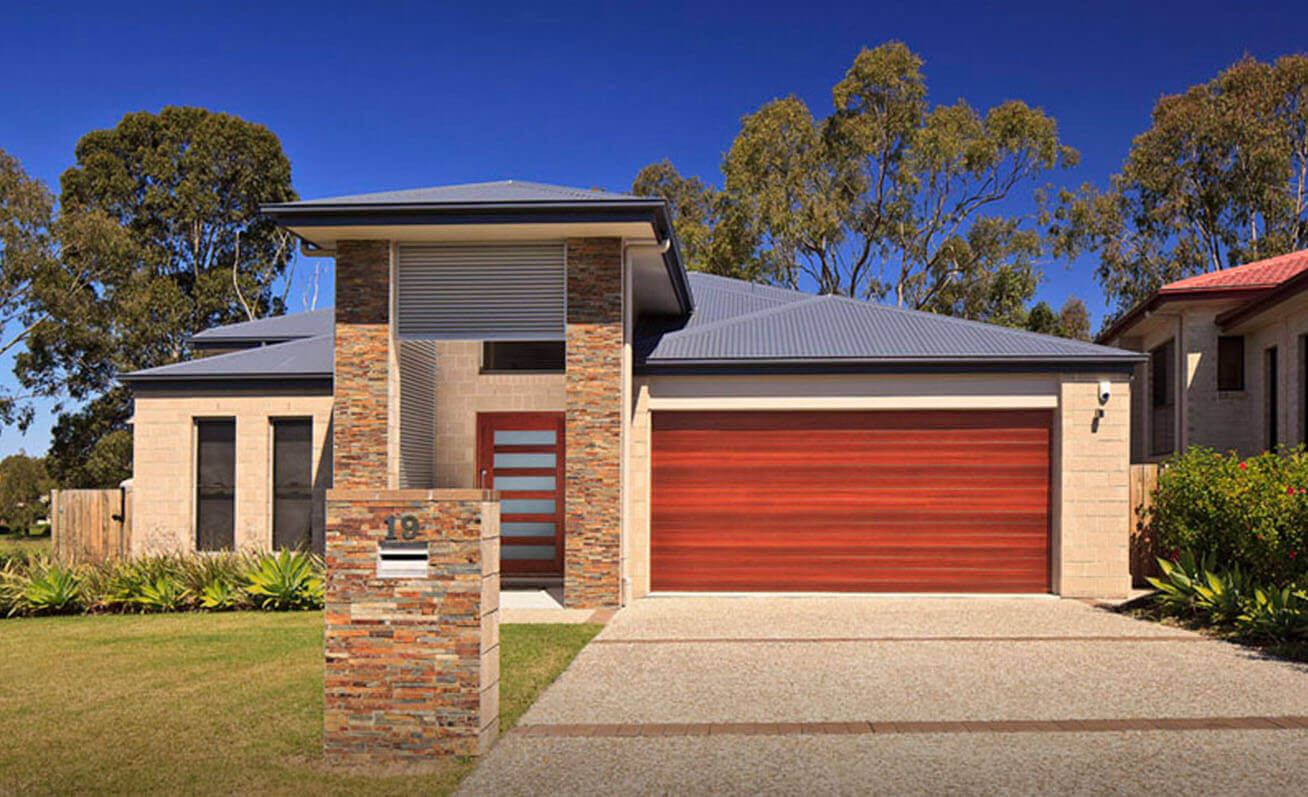 Panelift
Door Type: Panelift
Profile: Seville
Colour: Knotwood Red Gum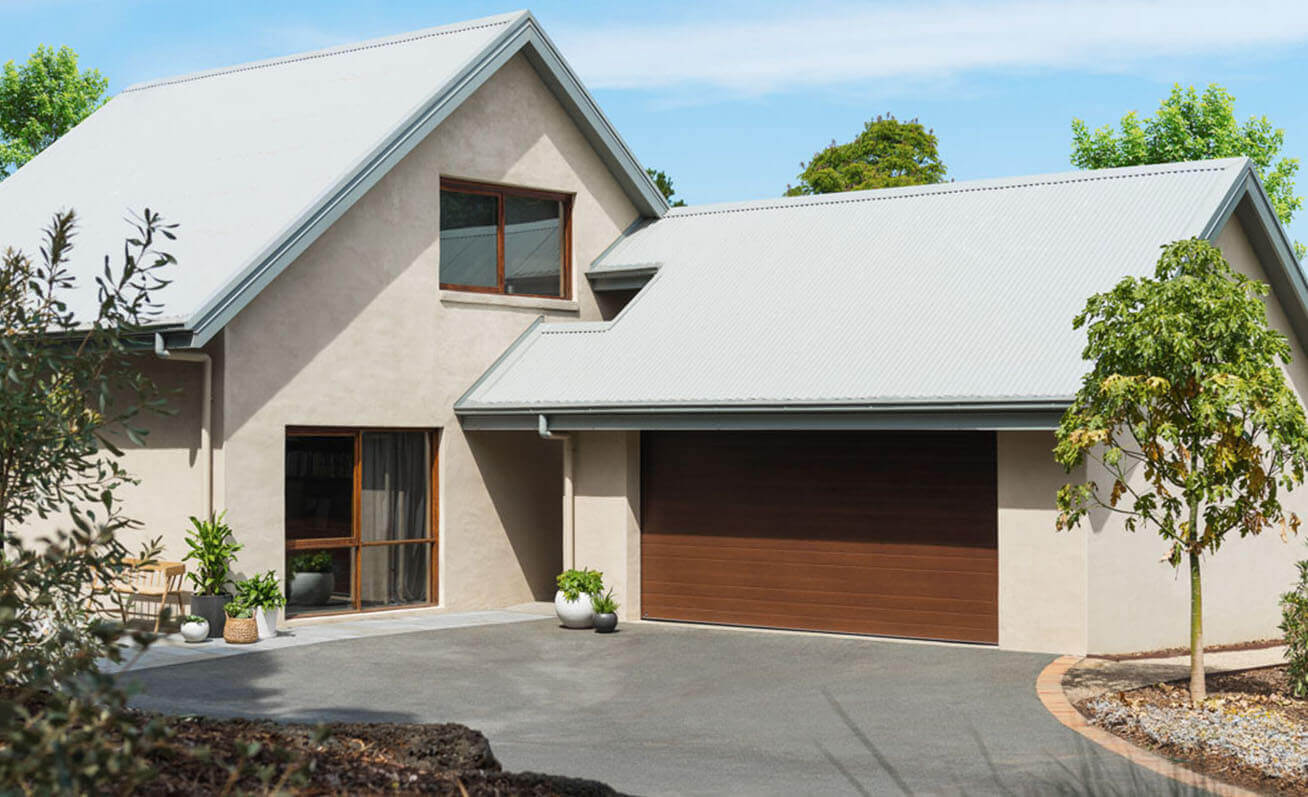 Panelift
Door Type: Panelift
Profile: Seville
Colour: Knotwood Wenge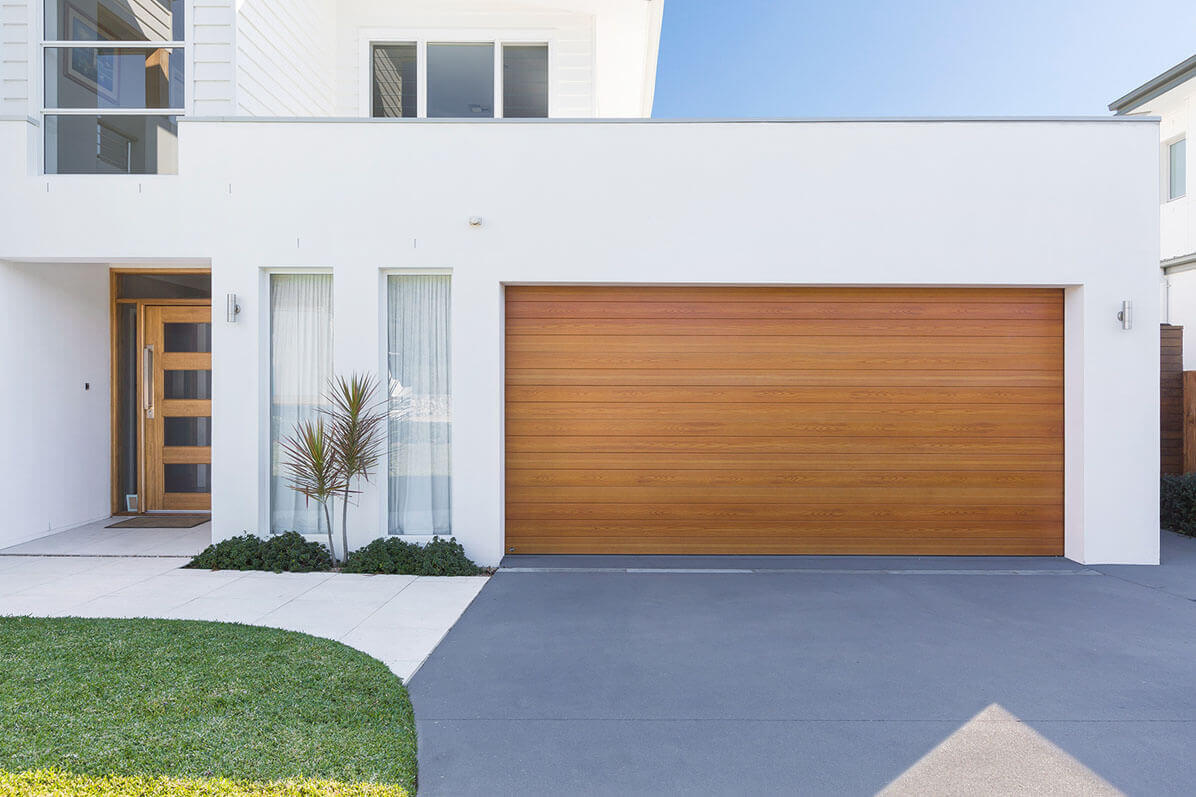 Panelift®
Door Type: Panelift
Profile: Seville
Colour: Timber Coat Maple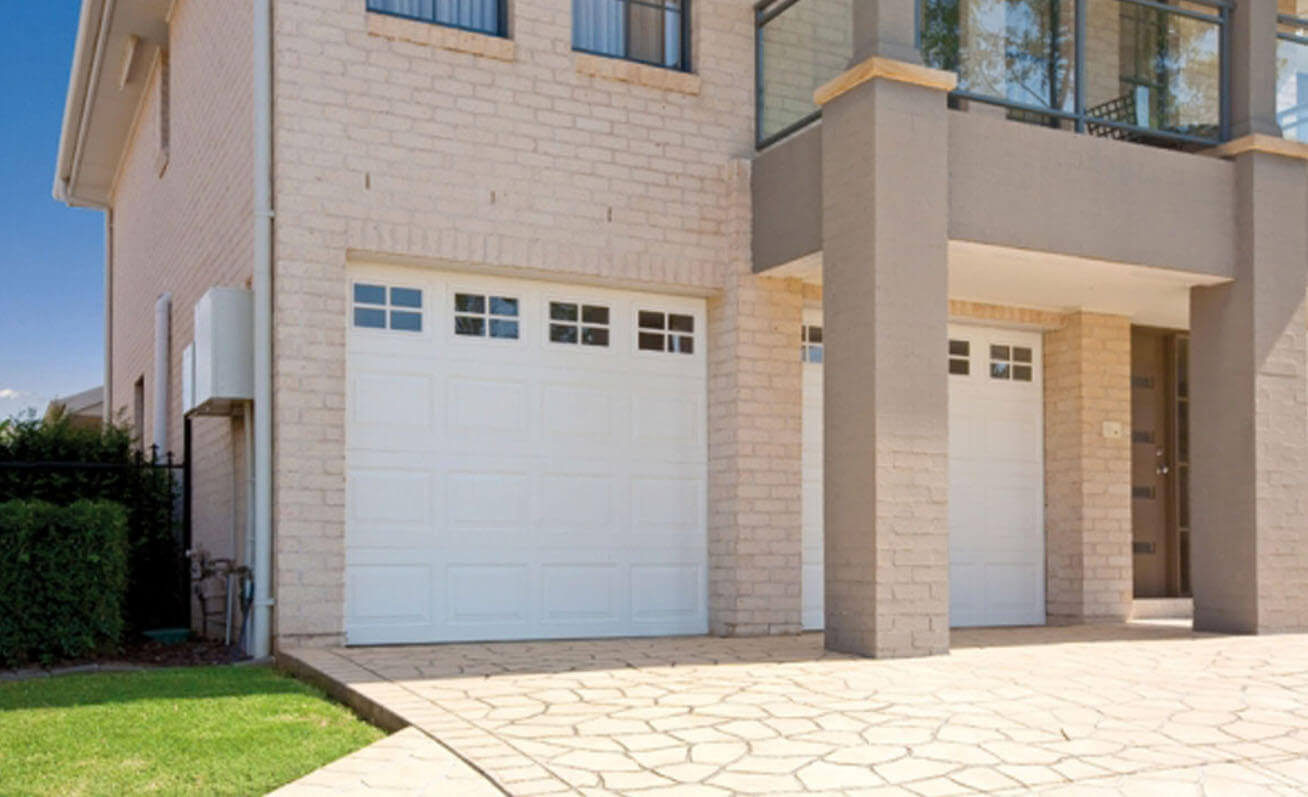 Panelift
Door Type: Panelift
Profile: Statesman with Stockton Windows
Colour: Colorbond Surfmist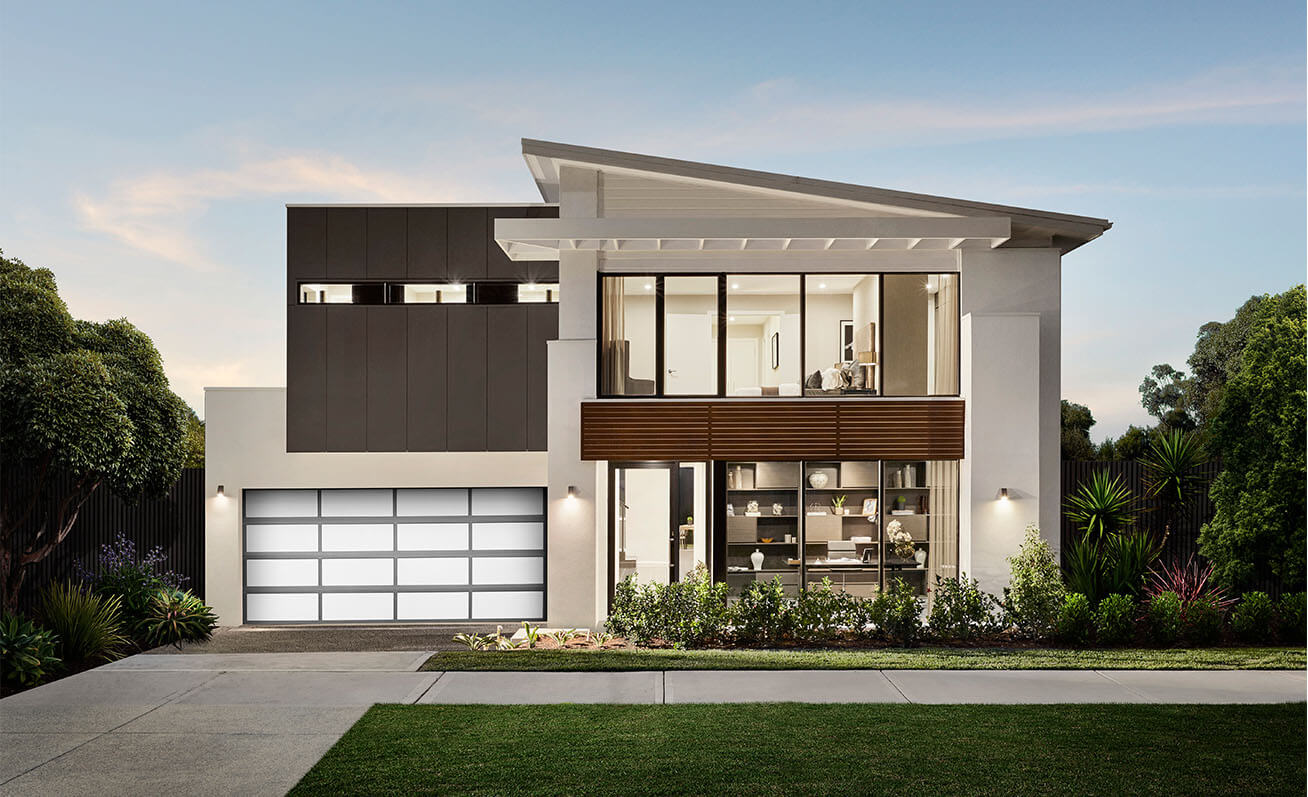 Designer Series
Door Type: Designer Series
Collection: Custom Insert
Colour: Colorbond® Flat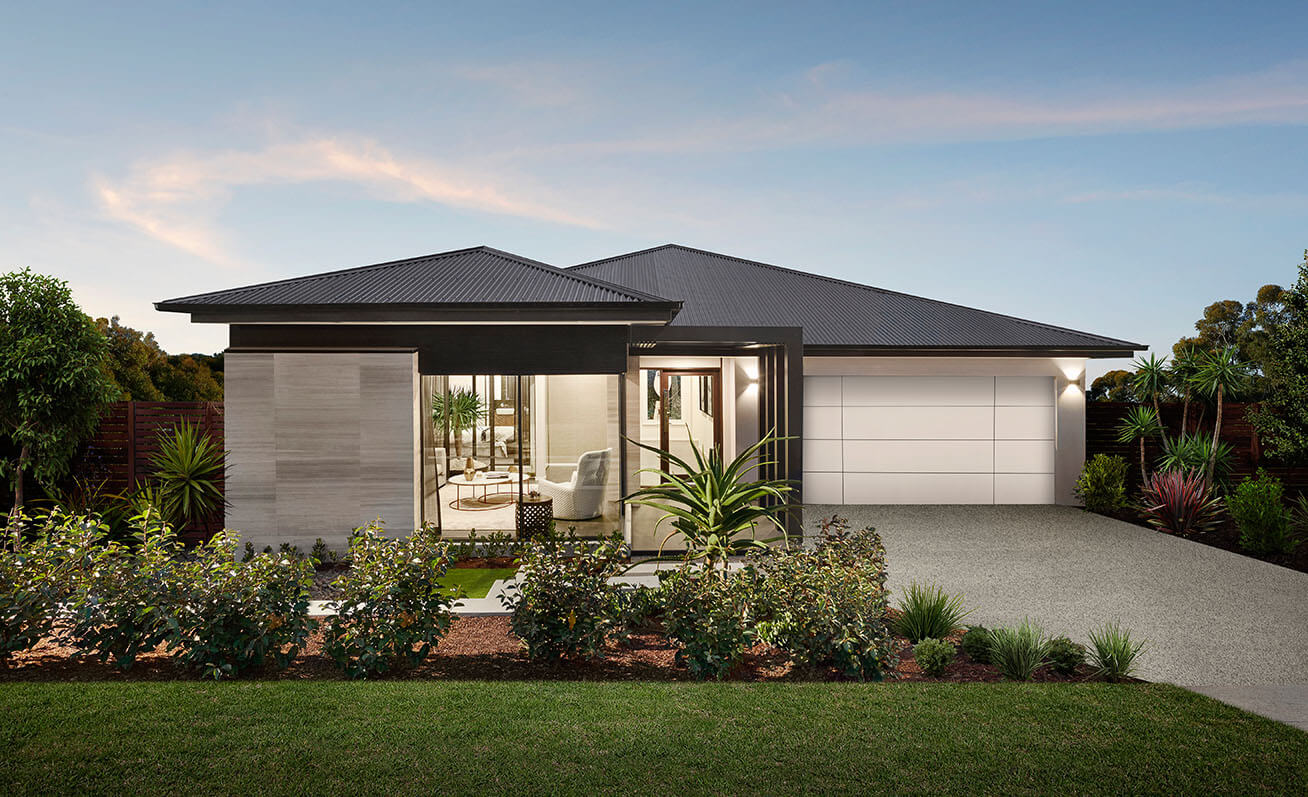 Designer Series
Door Type: Designer Series
Collection: Sheer Panel
Colour: Alpolic Aluminium Composite Silver Metallic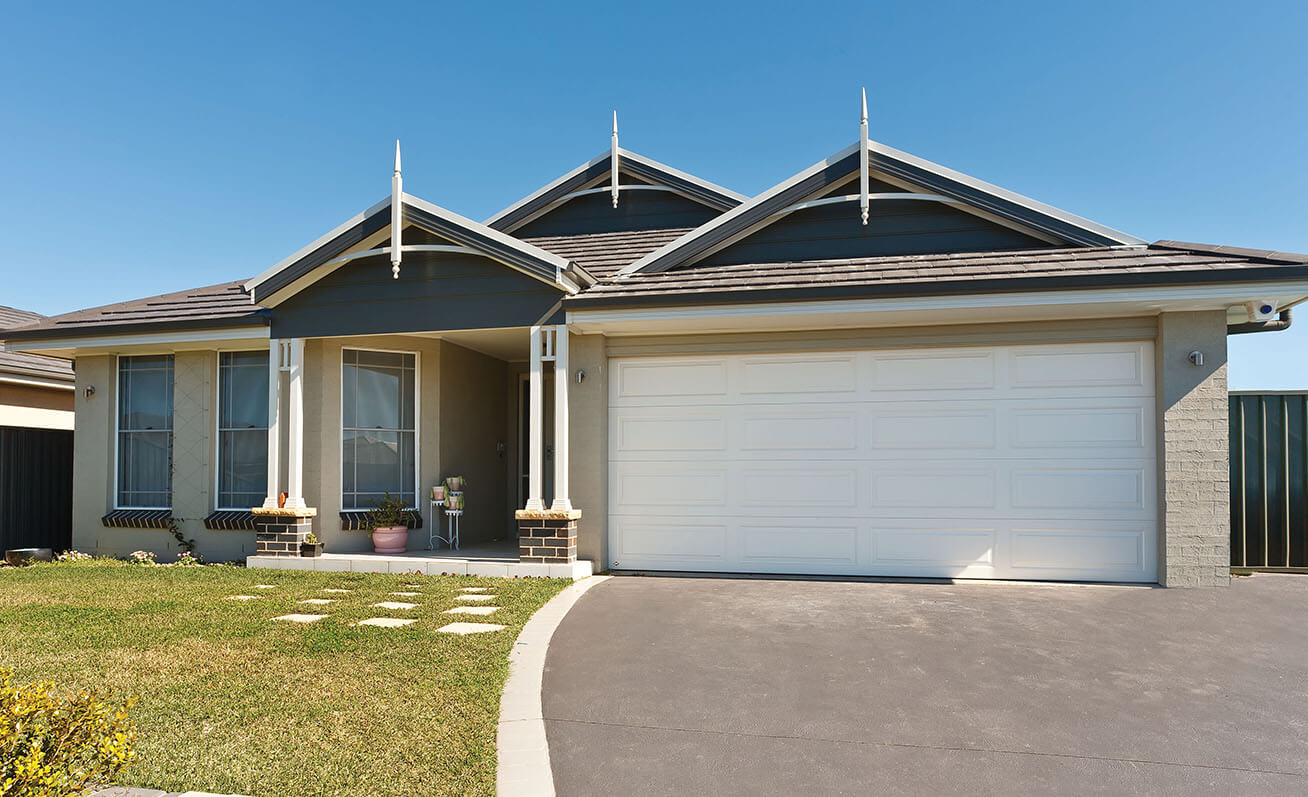 Designer Series
Door Type: Designer Series
Collection: Custom Insert
Colour: Colorbond® Flat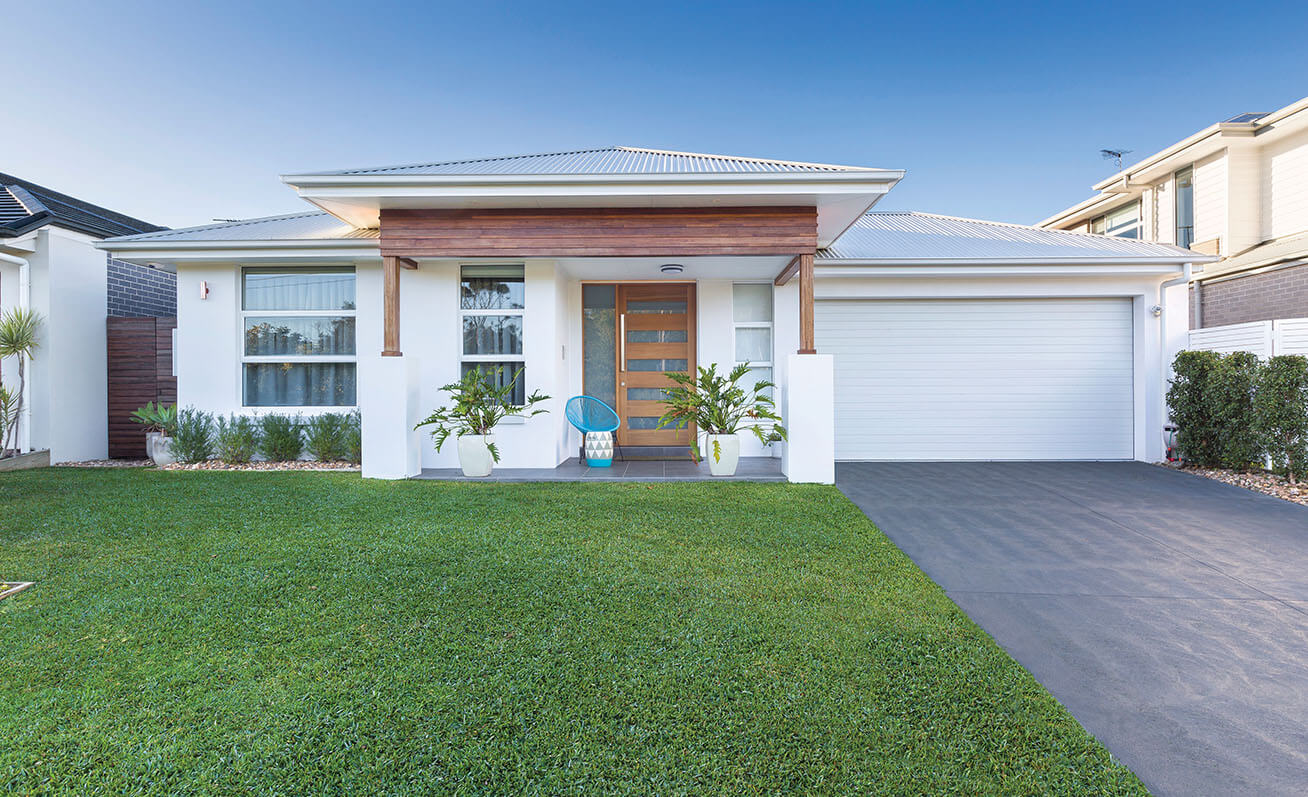 Designer Series
Door Type: Designer Series
Collection: Sheer Panel
Colour: Alpolic Aluminium Composite Silver Metallic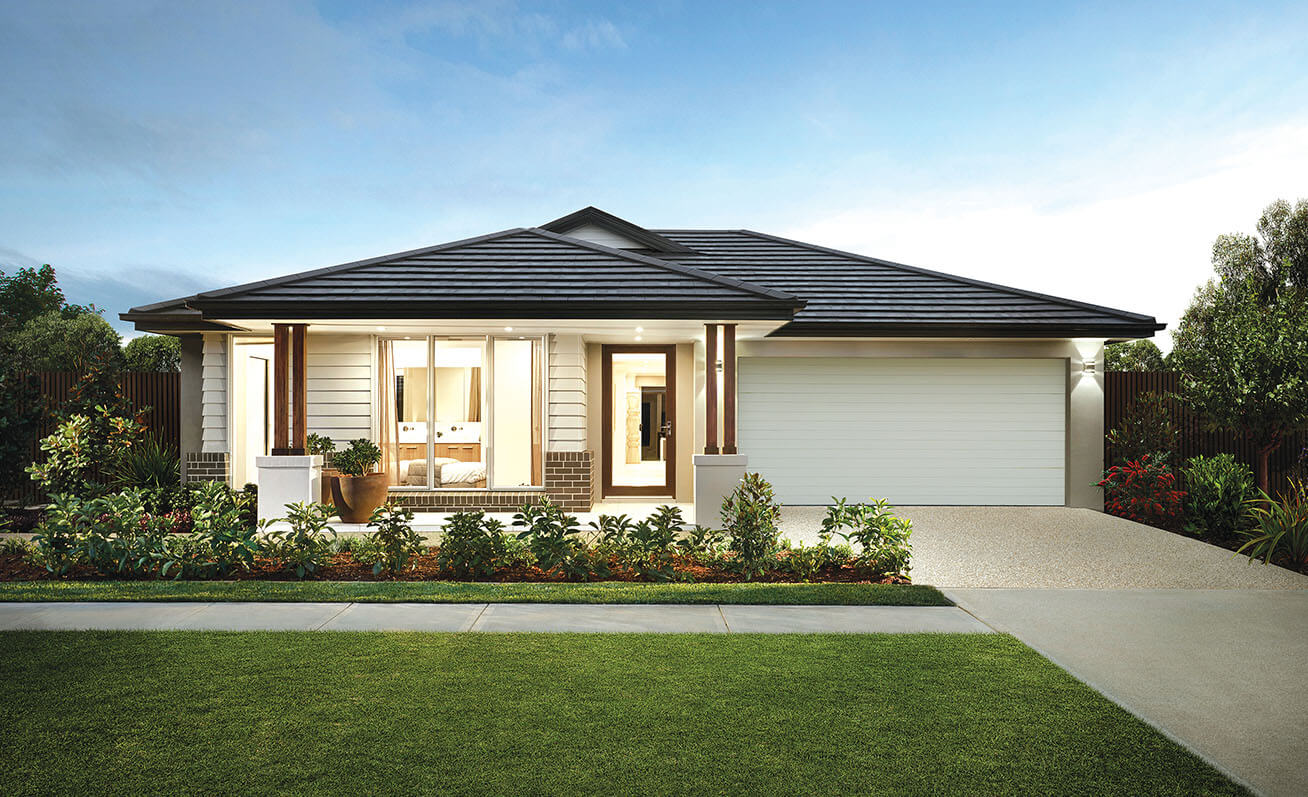 Panelift
Door Type: Panelift
Profile: Seville
Colour: Colorbond® Surfmist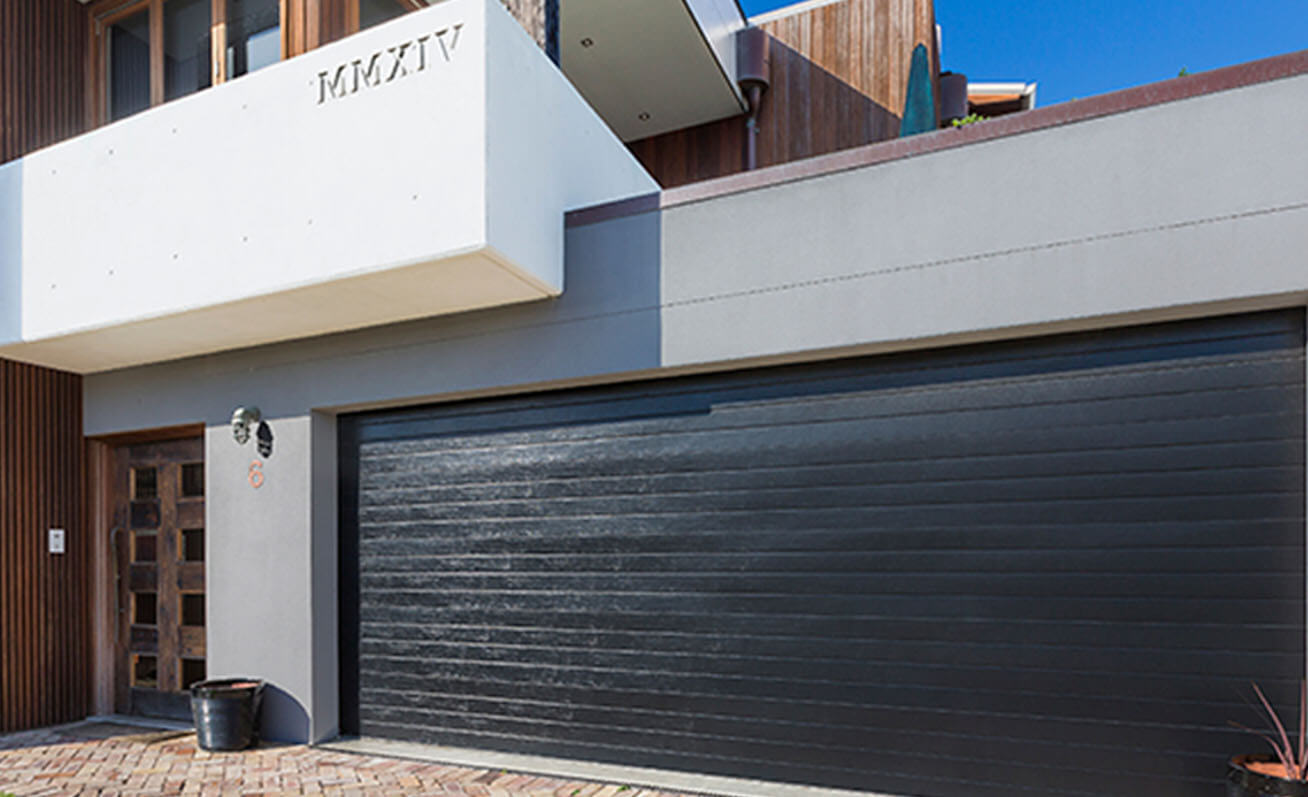 Panelift
Door Type: Panelift Icon
Profile: Nullarbor Textured
Colour: Luxe Design Black Ace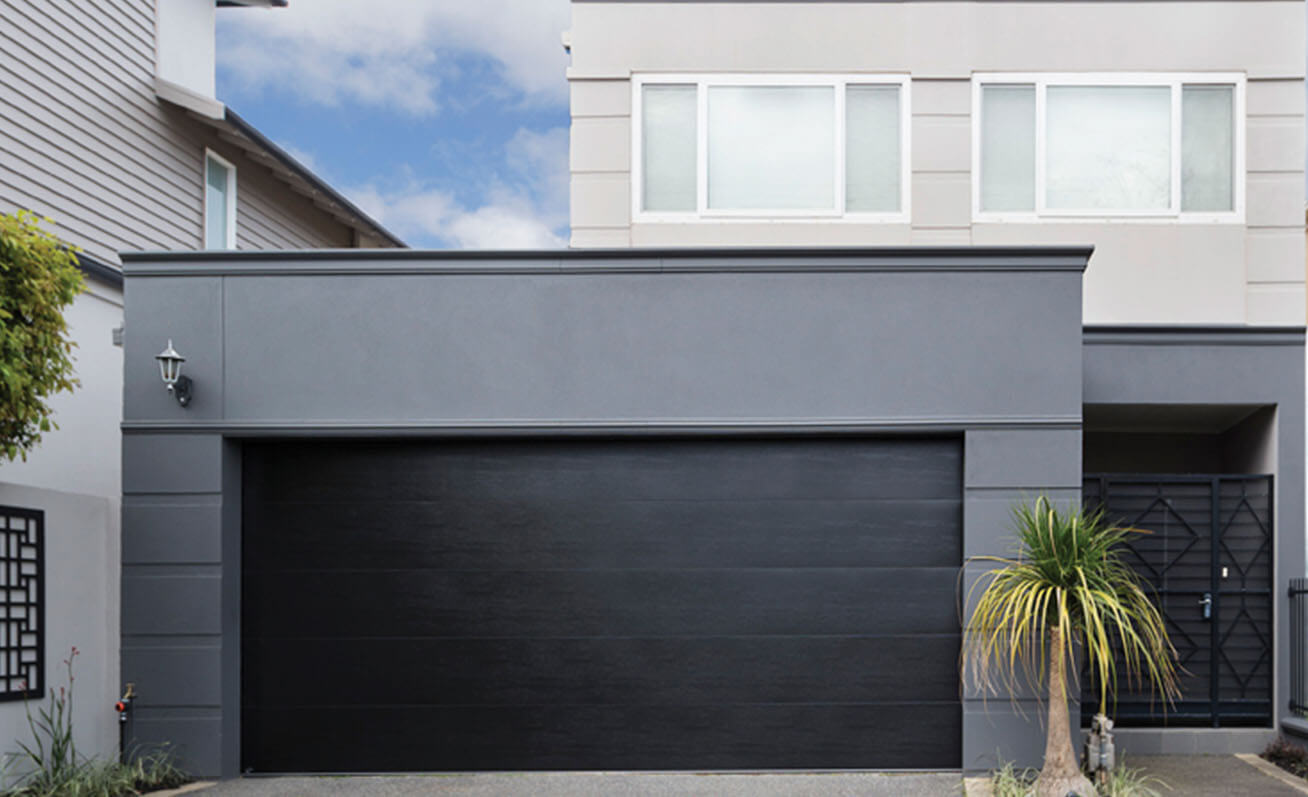 Panelift Icon
Door Type: Panelift Icon
Profile: Nullarbor Textured
Colour: Luxe Design Black Ace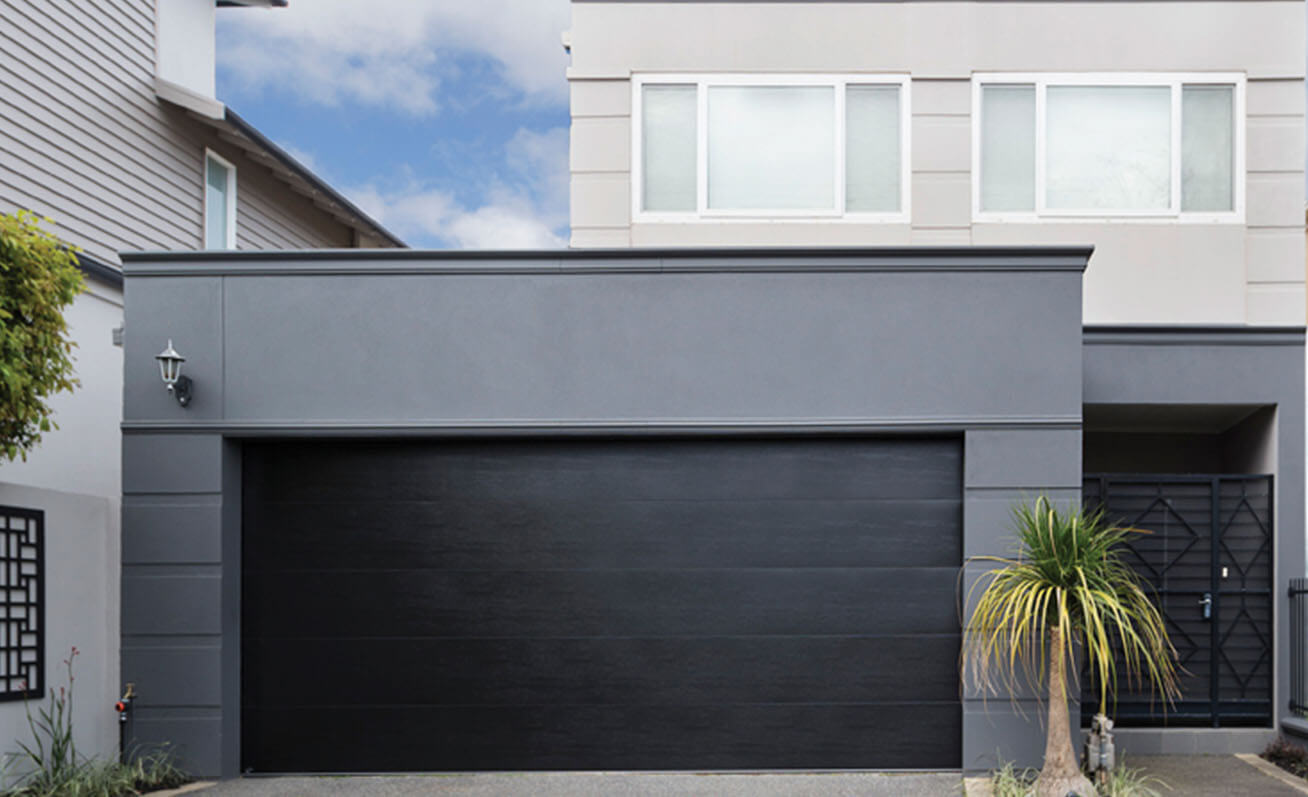 Panelift Icon
Door Type: Panelift Icon
Profile: Nullarbor Textured
Colour: Luxe Design Black Ace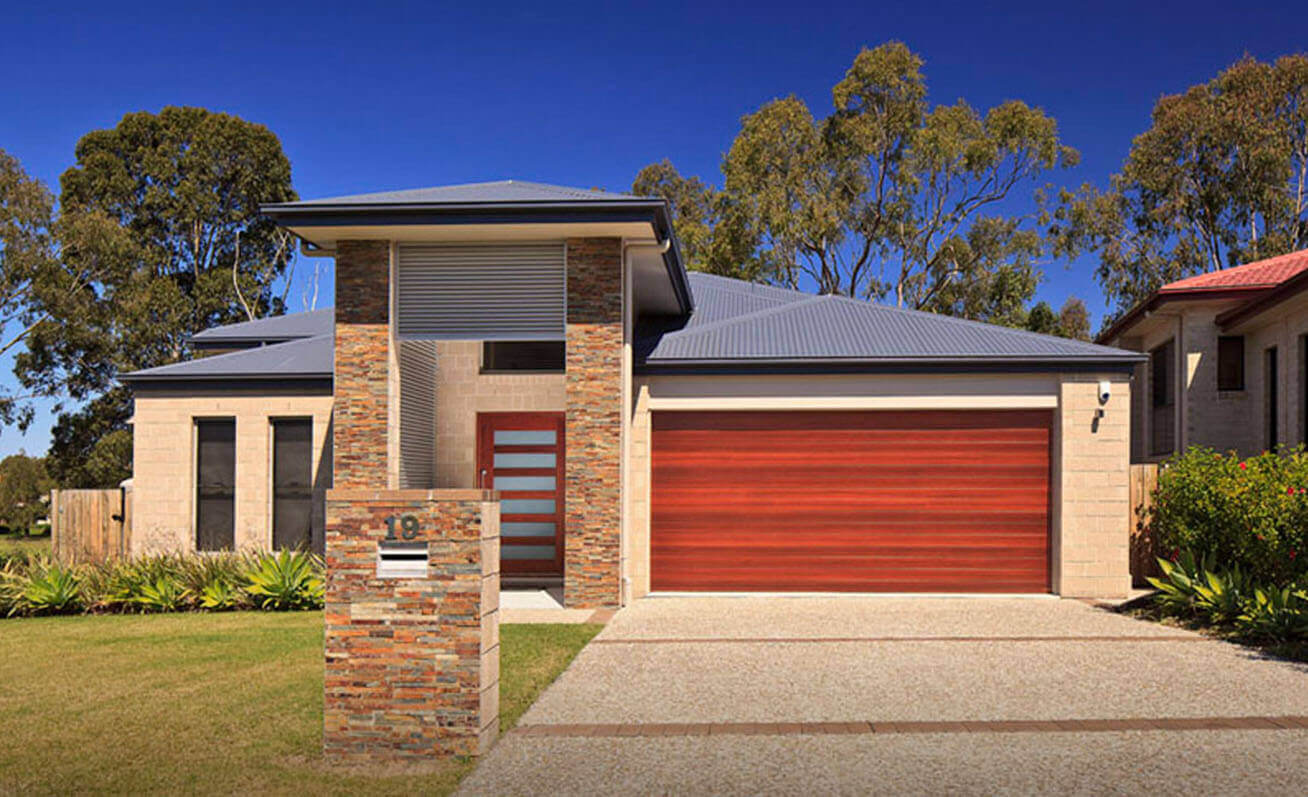 Panelift
Door Type: Panelift
Profile: Seville
Colour: Knotwood Red Gum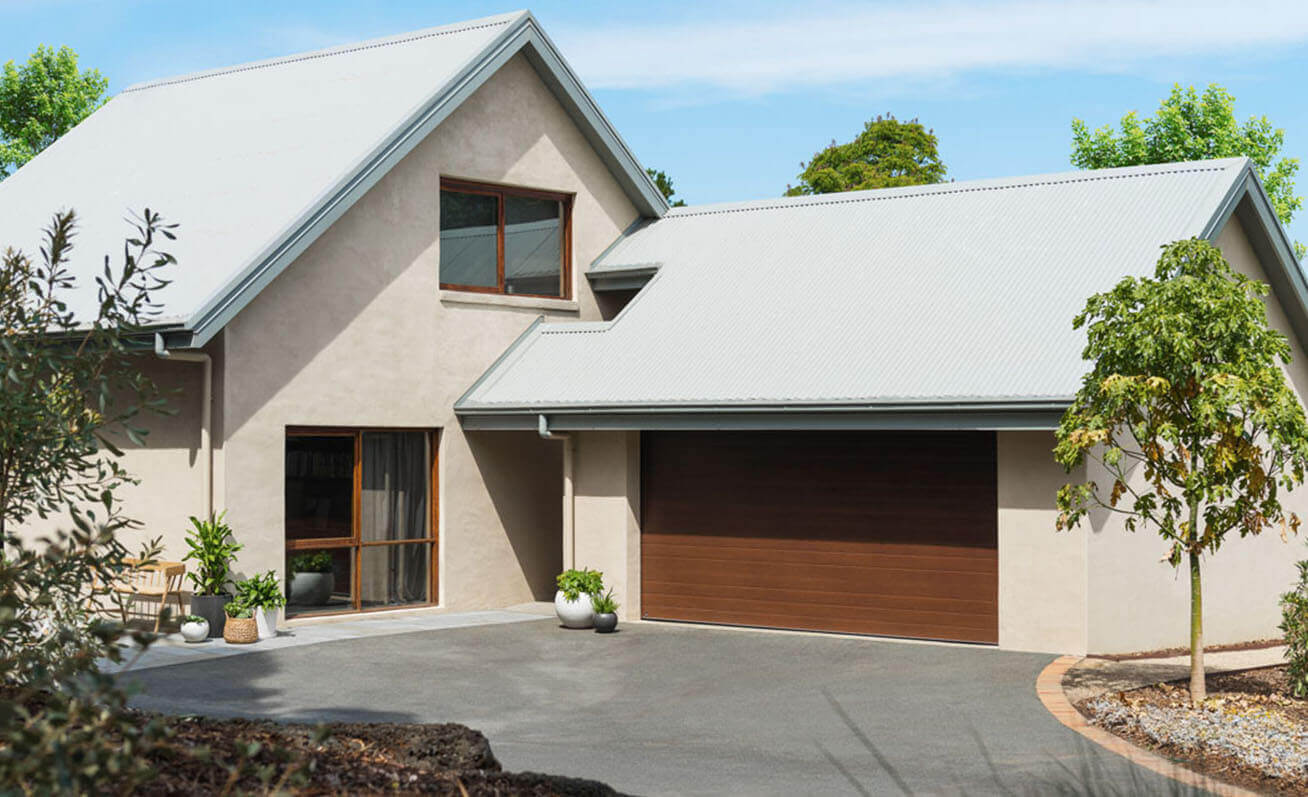 Panelift
Door Type: Panelift
Profile: Seville
Colour: Knotwood Wenge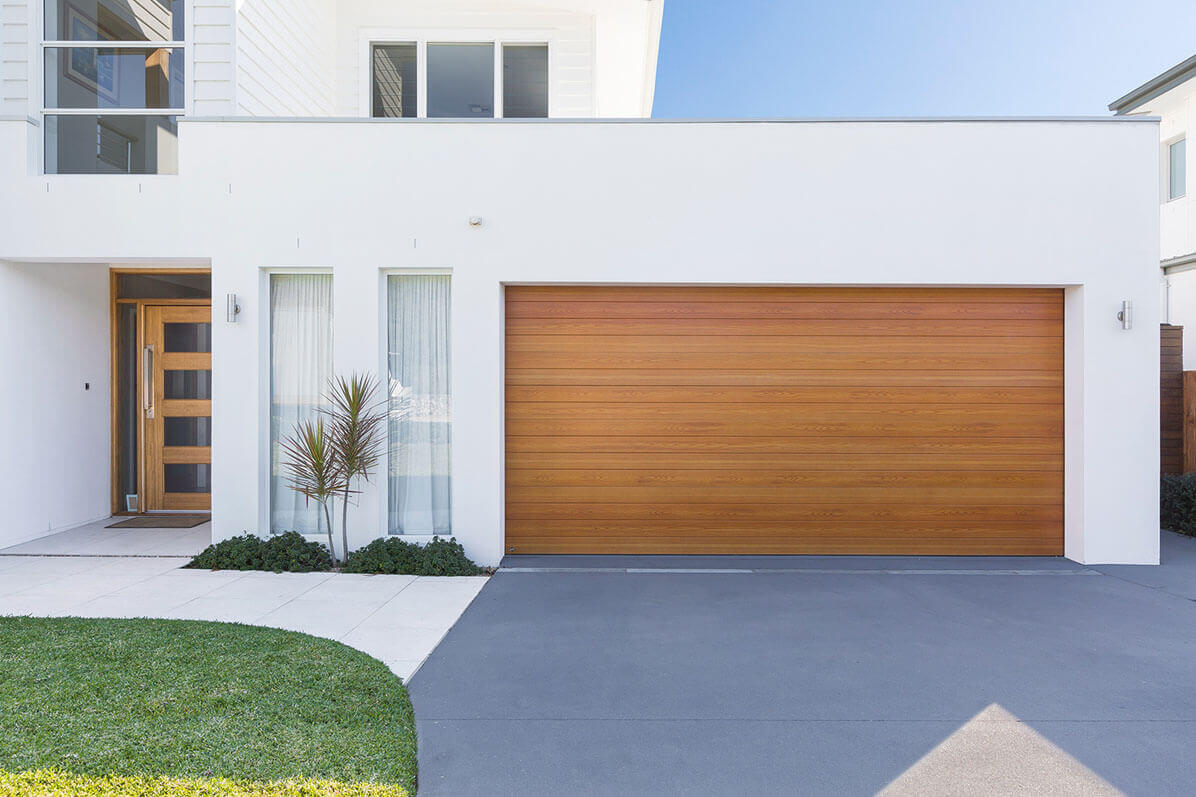 Panelift
Door Type: Panelift
Profile: Seville
Colour: Timber Coat Maple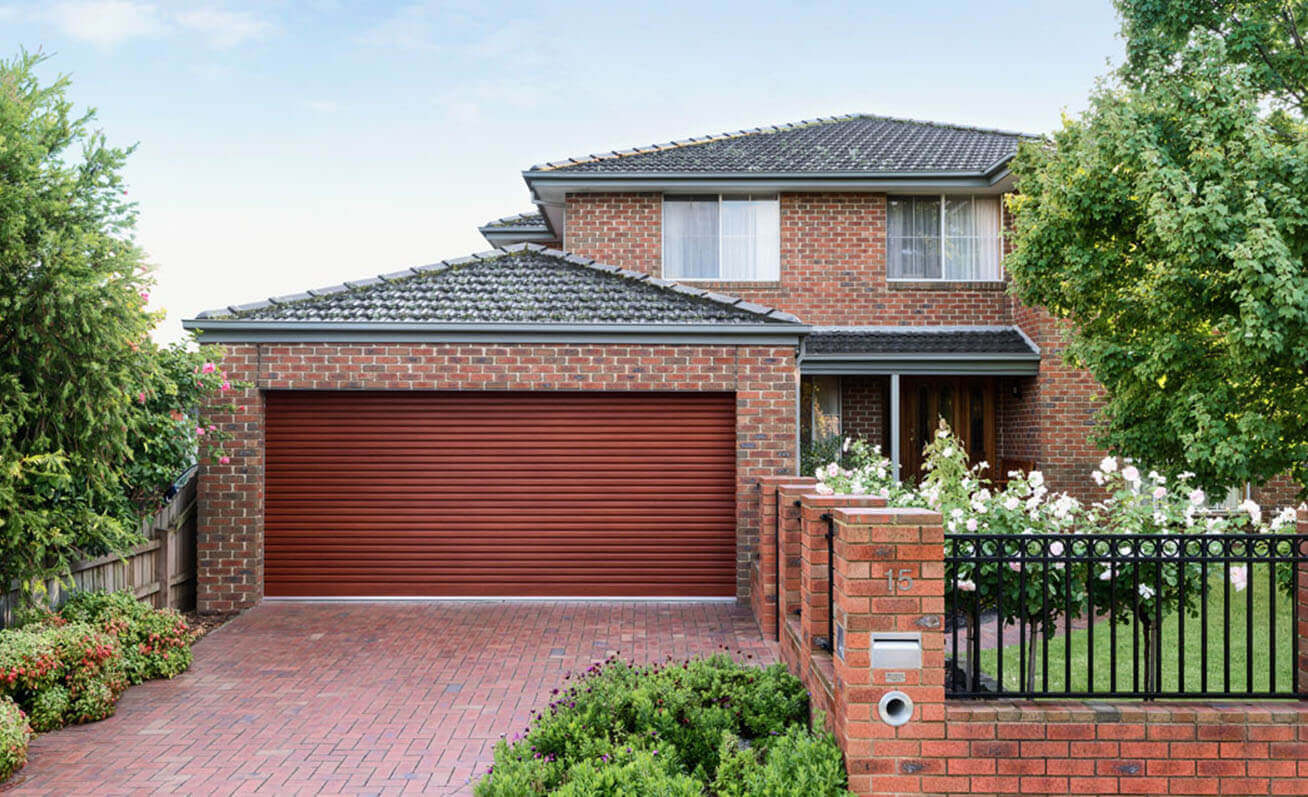 Roll-A-Door®
Door Type: Roll-A-Door®
Colour: Timber Coat Macadamia Nutwood